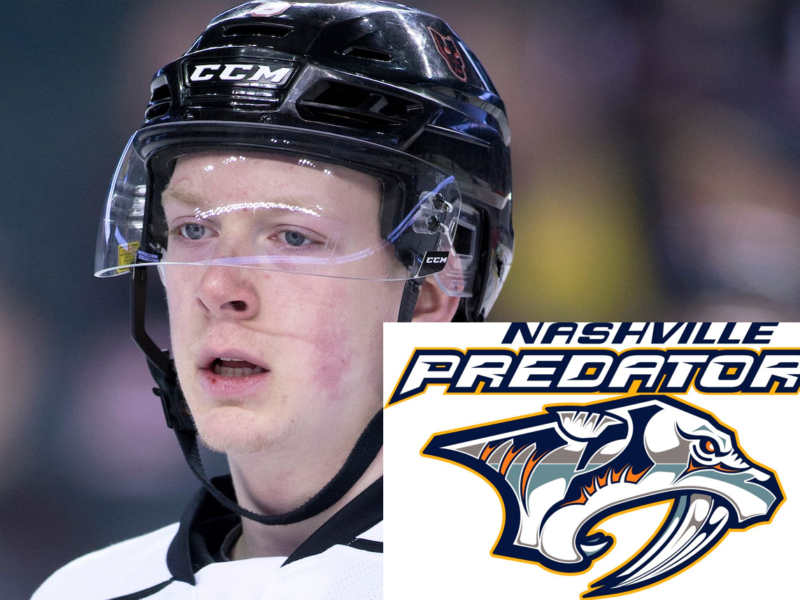 NASHVILLE, TN – In response to the groundbreaking announcement from Nashville Predators draft pick Luke Prokop stating that he is gay, celebrations within the spiritually-drained queer community were dampened by the name of the team Prokop is signed to.
"My uncle isn't gonna shut up about this," muttered dead-eyed homosexual William Shorney in between bites from a full block of cheese. "Couldn't he have been a King or a Knight? Even if he were a Panther or a Coyote at least the furries would have been happy."
After two consecutive years of cancelled Pride celebrations, the revelation that gay NFL player Carl Nassib is a republican, and a disappointing season of Drag Race Down Under, many exhausted members of the LGBTQ+ community responded to the news of Prokop's team name with a resigned sigh.
"I'll admit, this isn't as bad as when Kevin Spacey came out," stated gay kindergarten teacher Noah Cook, who had to battle discrimination from people who didn't believe he should be allowed to work with children and has spent the past year and a half trying to keep five-year-olds engaged over zoom.
"But honestly why is there even a team called that? Whose idea was this?"
Many other members of the queer community expressed dismay at the notion that they may now have to learn the definition of 'icing' beyond how the term is used on baking shows.
After expressing their disappointment, a large number of gay men have reportedly already gotten over the news after learning that Prokop is six-foot-five.