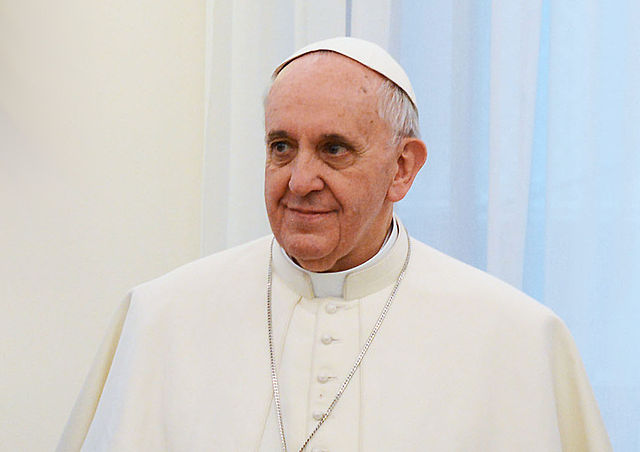 VATICAN CITY – As Canadians and Indigenous Peoples demand accountability and remorse from the Catholic Church for their role in the genocidal Residential Schools institutions that Canada operated for decades, Pope Francis released a statement announcing that this would not take place as making a humble plea for forgiveness isn't really what the Catholic Church does.
"Yeah we just don't really go for the whole 'asking forgiveness is the only path to redemption and mercy' thing," said Francis during a smoke break. "That's one of the other guys."
"So what, we should kneel before someone, tell them everything we had done wrong, ask for forgiveness and commit to doing what they required from us in order to repent? That seems like a lot of work."
Other sources inside the Vatican echoed the claim, saying that Catholicism isn't really about using faith and good deeds to overcome the sins you committed in the past as much as it is about the outfits and hoarding absurd sums of wealth in a private city-state.
"At the Catholic Church we're all about today. We don't really believe in 'looking backward' or 'the past'" said Bishop Montcalm.
"Random question, but do you know what those are?" he asked, nodding towards the Confessional Booths present in every Catholic church.
The Pope also refused to consider financial restitution towards the survivors of Residential Schools, noting that money and faith simply don't mix.