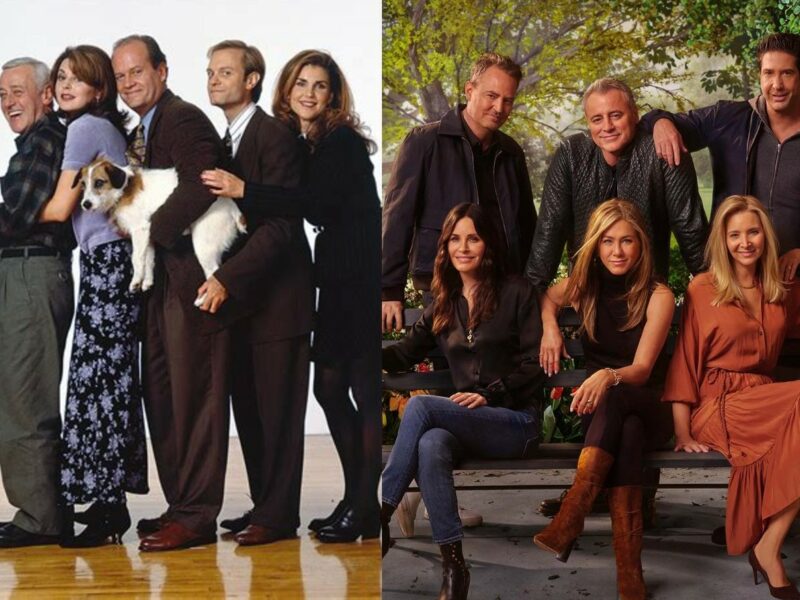 LOS ANGELES, CA – The cast and crew of the highly anticipated Friends reunion special have admitted that the episode is primarily devoted to them talking about how Frasier was the vastly superior sitcom.
"We start by discussing some of the shows we competed against," said Friends star Courteney Cox, "but once we get to Frasier we pretty much just talk about that. Remember the one where the brothers open a restaurant? It was a hell of a lot better than anything we ever did. Plus they had a dog. I know we had a monkey for a few episodes, but it was smart enough to get out while it could."
Matthew Perry credits Frasier's witty mixture of high and lowbrow humour for giving it lasting appeal. "Frankly, it's just aged better," he said. "Have you actually sat down and watched Friends recently? It's like 90 percent homophobic jokes, and then I ask if I could be any hungrier. It's not exactly Chaucer. Or Frasier."
After Friends: The Reunion's lengthy tribute to Frasier's John Mahoney, guest stars ranging from David Beckham to Kit Harrington discuss what Frasier meant to them before Lady Gaga sings "Tossed Salad and Scrambled Eggs." The cast then performs a table read of the beloved Frasier ski lodge episode, re-enacts some of their favourite Frasier moments, and watches exclusive behind-the-scenes footage of themselves enjoying Frasier's elaborate farces.
"Did you know I was considered for Frasier's Roz?" Lisa Kudrow said. "I tell people it all worked out in the end, but honestly, it didn't. If they make me sing that fucking Smelly Cat song one more time I'm going to lose it. What a stupid show."
"At least I made it on Cheers once."
"The reason my Joey spinoff failed is that we couldn't execute my vision, which would have seen me move to Seattle and become Niles' new best friend," Matt LeBlanc said. "Instead we just made a show about a horny idiot. Frasier worked because it was about a horny smart guy."
The reunion concludes with Jennifer Aniston confessing that even Wings was significantly better than Friends.