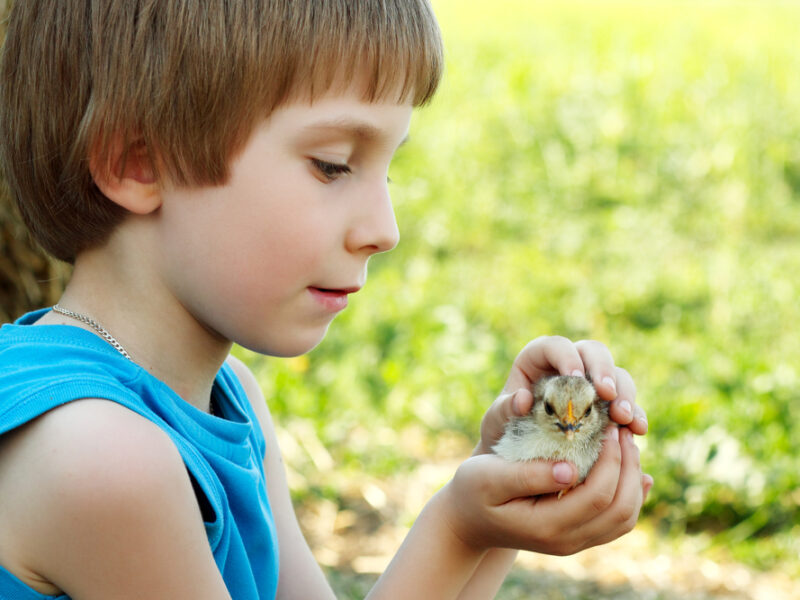 OWEN SOUND, ON – A heartwarming scene unfolded earlier this week when nine-year-old Billy Simmons rescued a chickadee that had fallen out of its nest and gave it a crash course on non-fungible tokens.
Billy's mother, Gina Simmons, shared a video on her Facebook feed documenting her son's rehabilitation efforts. The three-minute clip shows Billy providing the bird with food and water inside a makeshift shelter fashioned from a shoebox and giving it a PowerPoint presentation outlining the differences between NFTs and other forms of digital currency.
The video circulated widely and resulted in widespread admiration for Billy, who later explained the motivations behind his selfless act: "When I saw the bird was on the ground, I knew I couldn't just leave it there. I had to help it get better and gain at least a layman's understanding of blockchain networks."
After the video gained traction online, Mrs. Simmons followed it up with a lengthy post updating readers on the bird's condition. "Happy to report the bird is doing well!!!!!" she wrote accompanied by a picture of Billy and the chickadee perusing Nifty Gateway.
Billy felt that, after three days, it was time to release the bird back into the wild. "Its wing is still broken but it's ready to at least dip its toes into the NFT market. That's really all I can do."
The chickadee, for its part, appears to be thriving in its natural environment and has already sold an original painting inspired by his droppings on Mrs. Simmons' car as an NFT for a reported $72,000.