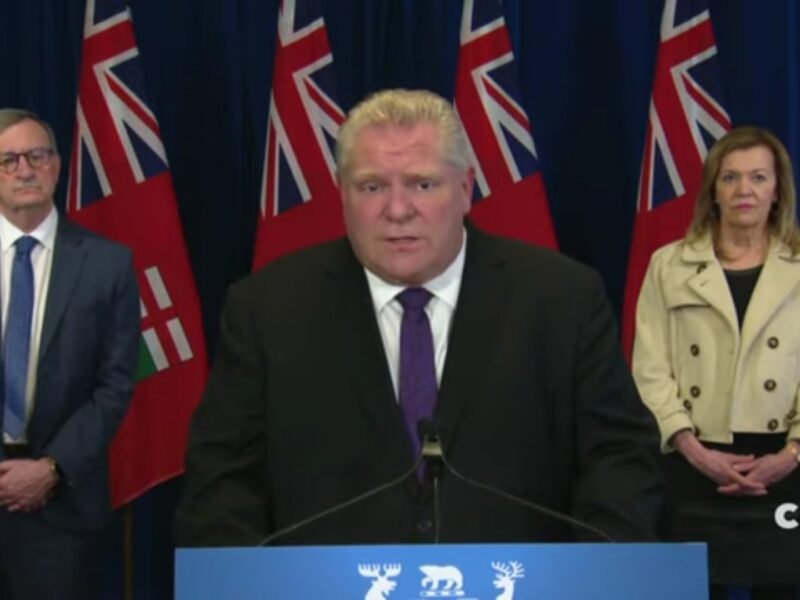 TORONTO, ONTARIO – After an 8-month long external investigation of Premier Doug Ford's Covid-19 response plan, it has been discovered that the trust-fund child, turned Premier has been relying on a Magic 8 ball to make every decision on his Covid-19 response plan so far. 
"Look folks, Ontarians deserve an answer to my uninformed, inconsistent, poorly implemented Covid-19 response plan, but the Magic 8 ball says 'Ask again later.' So hang tight my friends, there's a 1 in 20 chance the ball will let me comment tomorrow," said the Premier, when asked to comment on this revelation. 
The scathing 500-page report depicts a government in crisis. Prior to deciding on what's being called the "Magic 8 Method," the provincial government also considered the "Eeny Meeny Miney Moe procedure," the "Rock Paper Scissors approach," and the tried and true "Plinko game."
"Ontarians deserve a government who gives them prompt, decisive and medically sound policies and action. That's why we decided on the Magic 8 Method," said an anonymous source from Queens Park. "All the other options carried too much risk for Ontarians, but not our Magic 8 ball. Consistent, clear, reliable – that's why daycare centers, hospitals and the North York Central region have never been safer."
When asked if the Magic 8 ball was used in decision-making surrounding the dismal vaccine rollout, and misinformation surrounding school closures, the source paused, shook the infamous fortune telling device and replied, "cannot predict now" and walked away. However, the report indicates that the Premier's team asked the Magic 8 ball a staggering 6 times over several days about expanding vaccine eligibility before it finally answered, "outlook good."
It is unclear if the Magic 8 ball will continue to be involved in further decision-making around Covid-19. Reliable sources from Queen's Park are saying that the Premier's team is scrambling to find a way to, again, blame this on the Federal government, millennials, swing sets, essential workers, the elderly, walking your dog, needing to eat food, playing tennis, children or existing. As soon as they do this, it is very likely Premier Ford and his team will continue to use the controversial Magic 8 method. 
At press time, the Magic 8 ball was spotted pleading with reporters to return it to its original owner, Jason Kenney.