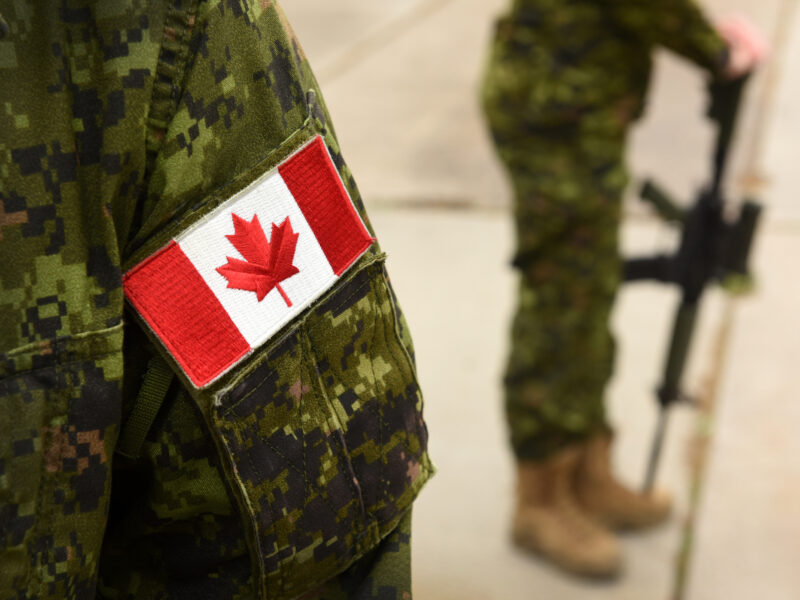 OTTAWA – Liberal members of a defence committee investigating sexual misconduct in Canada's military have, in concert with Bloc Quebecois MPs, voted to shut down the investigation after the Liberals uncovered incontrovertible proof during the probe that they don't give a shit about any of this.
"There were signs beforehand that we didn't care about sexual misconduct in the military, like how we've been in power for six years and consistently ignored the advice of experts who urged systemic change to prevent sexual misconduct and to support survivors, but it wasn't until this probe laid it all out that our own apathy became apparent to us," said Parliamentary Secretary to the Minister of National Defence Anita Vandenbeld, who drafted the motion to end the investigation despite NDP and Conservative requests to call more witnesses after realizing she'd probably just be scrolling through her phone during any further testimony.
The defence committee probe began when it became public knowledge that Defence Minister Harjit Sajjan had known about misconduct allegations against former defence chief Gen. Jonathan Vance for three years and did almost nothing to ensure the allegations would be properly investigated. After hearing conflicting testimony about who knew what and when it was known at the various ministries and offices involved, the Liberal committee members came to the conclusion that none of this matters to them and they're completely fine with no one being held accountable for any of this, ever.
"The survivors, the people most impacted by military sexual trauma have been asking that we stop pointing fingers, that we stop dragging the study on, and that we make sure that their issues are heard and addressed," Vandenbeld said. "We're obviously not going to make sure that their issues are heard and addressed, because we don't want to, but we agree that we should all drop this whole thing right now."
"Frankly, it would be irresponsible of us to continue the probe when the results are going to be the same as if we never held it in the first place," Vandenbeld concluded. "The Canadians public and the brave members of our armed forces don't want political theatre. They want the problem to be solved. Since solving this problem is not something we have any interest in pursuing, we'll do the next best thing, and continue to ignore the problem entirely."
At press time, the Liberals were planning a House of Commons committee investigation into whether or not they care about climate change, because they'd also like to know what the hell is up with their response to that.