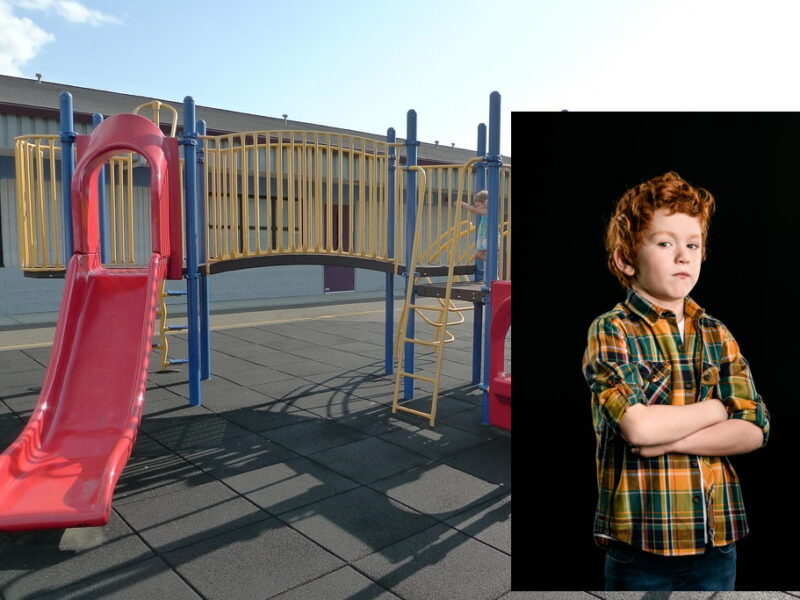 MONCTON, NB – Speaking to an assembled crowd outside of his 2nd grade classroom, 8-year-old Jacob Moir has announced that he intends to eat any substance his classmates can name and provide, in exchange for no less than one dollar.
"I will totally eat that," explained the entrepreneurial and uncommonly brave second grader, moments before several of his less-adventurous classmates recoiled in delighted disgust. "But only for, like, a whole dollar, and you have to show it to me first," Jacob added, ensuring that any feat of gastrointestinal fortitude would not go unrewarded.
Jacob's plans to eat anything presented to him, foodstuff or no, stunned onlookers during recess at Bernham Hill Elementary School. Eyewitnesses report that young Jacob did not so much as flinch while throwing down his latest daredevil challenge, which soon overtook Dylan's new Pokemon cards as the topic du jour on the playground.
"I'll totally do it, and I won't even throw up," proclaimed the bold young man. While sources on the playground insist Jacob was simply acting out in response to his first weekend spent at his father's newly rented apartment, insiders close to Jacob maintain, "He just really likes eating gross stuff".
The steely-eyed youngster is best-known for previous feats of derring-do, including that time he drank a whole 2L thing of Mountain Dew, the time he stuck drinking straws up each nostril so far he had to go to the nurse's office, and the infamous time he sniffed dog poop real close.
Reached for comment, several of Jacob's school associates expressed amazement or even outright disbelief at his daring vow to eat that for a dollar. "I doubt he'd eat anything anything, but like one time I saw him eat a whole Frozen eraser, so maybe he will," said Mary Chan, 7.
"I bet he won't eat a rock for a dollar. But even if he does, I guess that would be worth a dollar," added Rajvir Singh, 9.
"Oh God, what did Jacob eat this time," offered a weary Janice O'Neal, the long-time recess monitor at Bernham Hill Elementary.
At press time, upon being confronted with a live goldfish that Ainsley K. brought for Show & Tell, Jacob was hastily insisting that he had meant for every viewer to pay him a dollar individually.