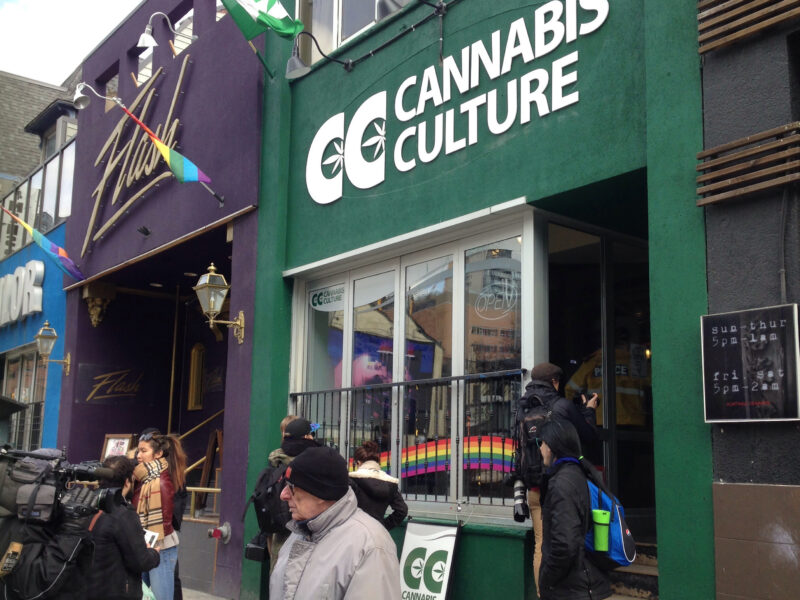 TORONTO – Mayor John Tory has announced that West Toronto is on track to meet its 2025 goal of 1 cannabis dispensary per household.
Following legalization in 2018 Ontario found itself last to the party with store-front dispensaries, leaving Toronto with a lot of catching up to do. Research currently shows that 60% of Torontonian live in what's called a "Pot Desert" – areas where residents have to walk anywhere from 1 to 2 blocks to reach the closest dispensary.
"We worked closely with the OCS and Premier Ford's office to bring this plan to fruition," said Mayor Tory. "And now everything is in full swing. COVID created an opportunity by opening up a lot of retail space across town and giving people too much free time. Enough free time to think to themselves 'Hey! I've got a unique idea! I'll open a weed store!'."
"And now with 1 dispensary for every 4 West Toronto households, we're a quarter of the way to our goal," exclaimed Tory.
"We had to tap markets never tapped before to make this plan viable," said Thomas Haig, CEO of the OCS. "However, it won't work if every household doesn't consume Cannabis, so we devised plans for each demographic. How do we sell cannabis products to go-getters? We advertise the benefits of CBD. To athletes? Topical applications for muscle relaxation. To devout Christians? CBD-infused holy water. To Incels? The Joe Rogan podcast."
"The 2025 goal has had a direct influence on our city planning" explained Greg Lintern, Toronto's Director of City Planning, "We delayed construction on Dufferin street in order to increase frustration amongst West Toronto residents, leaving them vulnerable to the sweet embrace of marijuana. Every condominium and highrise in the city must have at least 2 dispensaries on the base floor. Near Dundas West Station, a 20-story highrise is being erected where every floor alternates between a dispensary and a Taco Bell."
While there has been no shortage of cannabis supplies and vacant real estate due to COVID, there has been immense pressure on the graphic design and branding community to think of creative ways to use the smiley face and cannabis leaf icon.