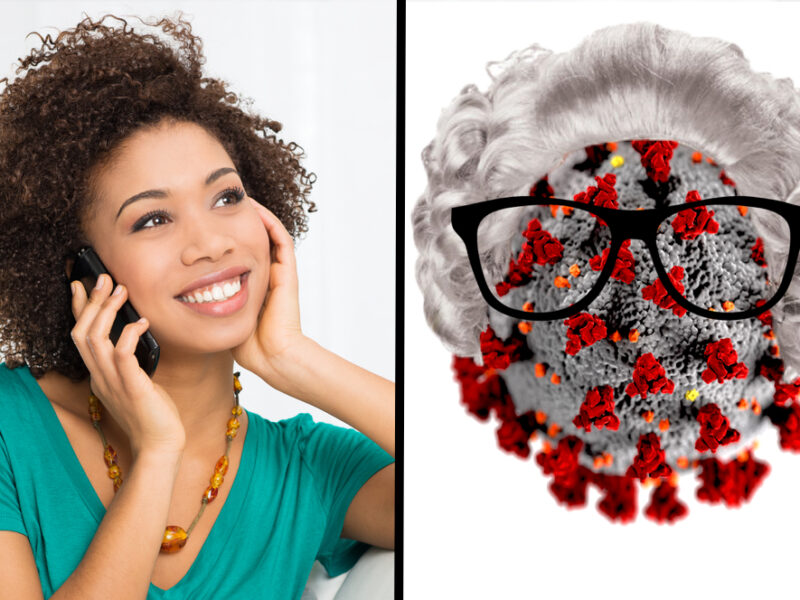 BARRIE, ON – Your mom, last seen at a grocery store opening a produce bag with her teeth, called you at 7:45pm to ask when you were going to hop on a Megabus up to Barrie, Ontario to visit.
"I hope I'll be able to see you soon, I've just been so lonely, why not bring your friends? In fact, bring your sales team up and maybe some good folks from the factory floor?"
You first grew suspicious when your mother wanted to come up and take her with you to a few small events like your cousin's wedding, a retirement home, and a Homesense that had just opened only for locals.
Over the phone you were certain you heard some muffled screams through some kind of mouth gag. When questioned, your "Mom" hastily said it was just a couple of germ-free humans walking by.
Your mother, who also reported recently acquiring 4 pet bats, told you to come in for a hug and a sniff up north, as she adjusted the glasses on her spike glycoprotein.
"The better to see you with, my dear! Now what about a kiss? We're a kissing family now! Also don't worry about wearing that mask when you get here, we're a germ-free zone up here! We haven't seen anyone except a few neighbours and some friends and your grandmother and every employee at Canadian Tire."
After discovering that your mother is actually the COVID in disguise, and feeling deeply betrayed, you received a phone call from your father, who is definitely not a Russian twitter bot wearing blue jeans and a tragically hip shirt.