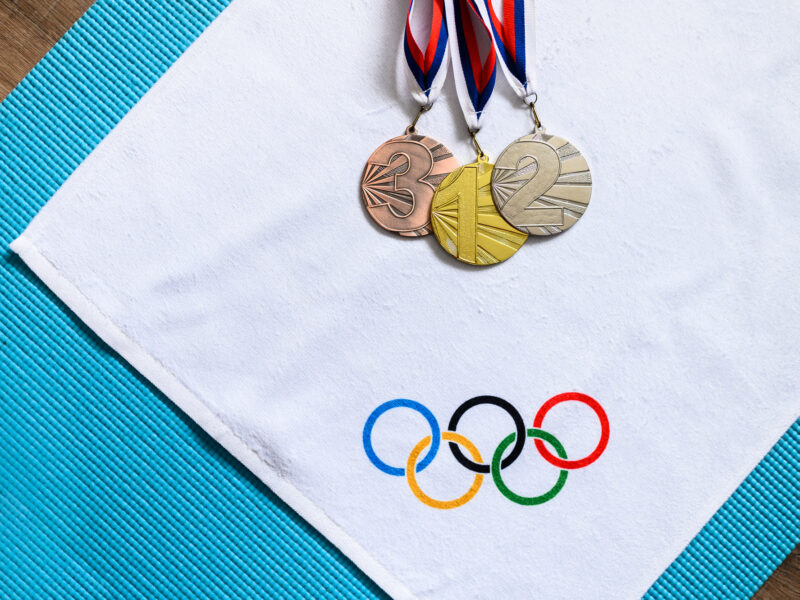 TOKYO, JAPAN ― Variants of SARS-COV-2 hailing from countries around the world are gearing up for the 2021 Summer Olympics.
"Man, I hope they don't postpone the Olympics again," commented the South African variant, a favourite of many pundits. "I've been working so hard to become as strong as possible, and who knows if I'll be able to maintain this momentum until 2022."
"Some of the new guys are pretty tough," said the original strain. "But China has a title to defend, and we're going for gold."
With July just a few months away, some countries are worried they'll be left out of the competition entirely. Ontario Premier Doug Ford recently loosened restrictions in the hopes of encouraging Canadian talent, but experts say that variants need more time to become dominant in their home countries before taking on the Olympics. 
Quebec has been mentioned as a great training ground, but others fear that a potential competitor would insist on representing the province instead of the entire country.
Close observers agree that this will be the most exciting year for contagion sports since 2003. "Oh sure, you see a lot of STI's do well enough at the Olympics, but this is next-level. And infection is by no means an easy sport. You've got to have it all: speed, range, a high viral load, and the ability to dodge antibodies," explained Pedro Alves, a coach for the Brazil variant.
"Some, like the UK variant are known for their ability to accelerate right out of the gate. Others are slow and steady, more focused on beating out the competition over the long run."
Fans are also looking forward to the action, with avid gambler Bill Brooks claiming to have $5000 on the New York variant, which is expected to do well in clearing the hurdles that vaccine developers are busily setting up.
"It's a sure bet," Brooks said. "Dr. Fauci himself says that he is taking it 'very seriously.'"
ESPN has started covering the variants' strengths and weaknesses, with announcers concluding that the California variant is "inexperienced, but definitely one to watch." Meanwhile, the network's commercial breaks are full of ads from variant sponsors, among them travel agents, movie theaters, and wedding planners who have been throwing the full weight of their influence into helping variants reach their full superspreading potential.
At press time, the UK variant had reportedly begun microdosing the Pfizer vaccine in order to build up its endurance.