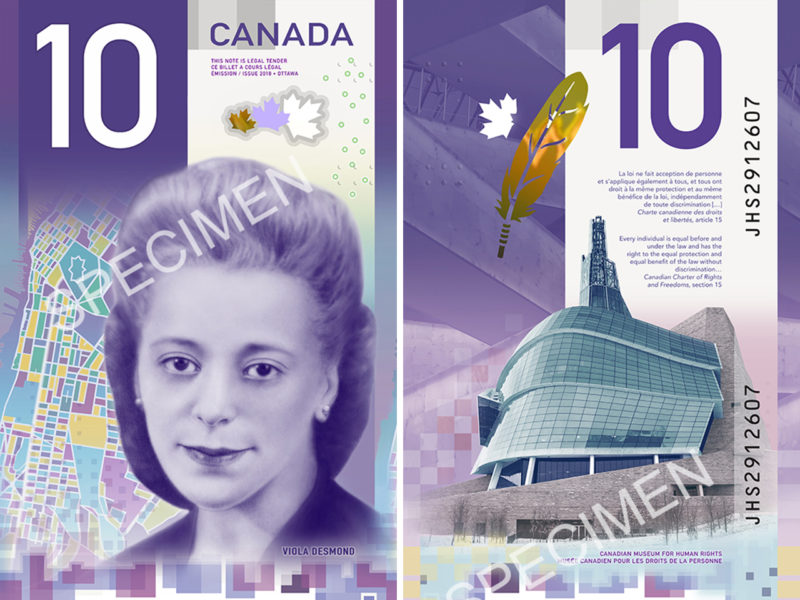 HALIFAX – In an online Twitter argument late Saturday night, local white liberal Jordyn Michaud landed a devastating blow against her American opponent by pointing out that Canada already has an image of a black woman on the $10 bill, despite not knowing who that woman actually is. 
"Americans have been talking about putting a black woman on their money for years, but we just like, went ahead and did it," said Michaud, referencing the image of Black Nova Scotian civil rights leader Viola Desmond, a woman she could not confidently distinguish from Oscar-winning actress Viola Davis.
"I know Canada still has problems or whatever, but I think it really just goes to show that Canada has always been so much more advanced than the United States when it comes to race," she said, holding up a $10 bill depicting Desmond, who was forced to close her business and move to the United States after being criminally convicted for sitting in the whites-only section of a New Glasgow theatre in 1946. 
Jordyn Michaud's Twitter opponent, American liberal Anthony Willis, admitted that seeing the image of the activist rendered in eggplant-purple on the $10 bill had shut down many of his concerns about lingering racism in Canada. 
"I thought Canada must have at least some problems with racism, as a complex and multi-cultural society built upon the systemic oppression of racialized minorities. But this kinda settles it," Willis said, referencing the picture of Desmond, who was not formally pardoned until 2010. "I guess racism is just an American thing. Wow."
At press time, Jordyn was back on Twitter, extolling the virtues of "that Asian environmentalist guy" and trying to remember if Dwayne "The Rock" Johnson is Canadian.