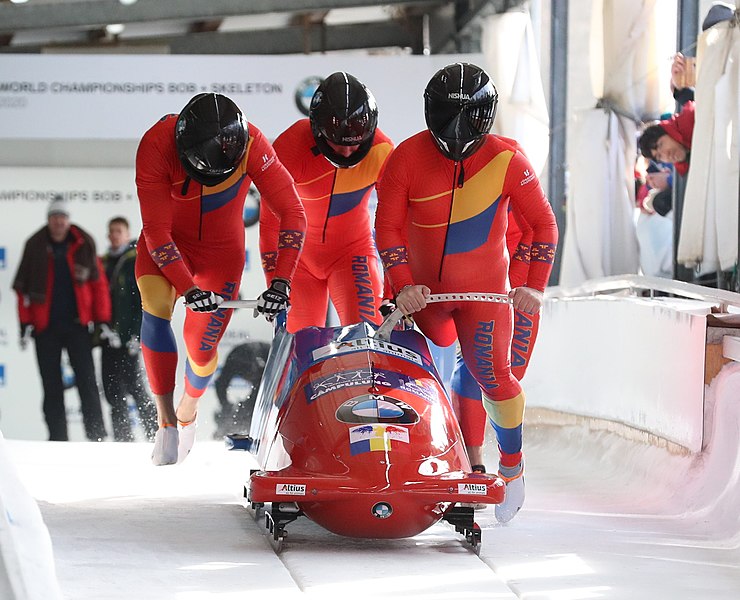 CALGARY – In a stunning revelation, world class bobsledder Bernhard Steuzel admitted in a recent interview that he sometimes tilts his head the opposite direction of the rest of his team in a wild act of rebellion.
"I need to feel something, anything, a mote of independence," said Steuzel. "When your job is to be the third wheel sometimes the yoke gets a little tight." Along with mixed metaphors the Romanian athlete also possesses several world cup podium finishes.
While every member is equally unimportant in bobsleigh, the middle two positions known as crewmen, are easily forgettable. "They never even let us choose the music," said 2nd man Moritz Hess. "You push and you jump in and then you do your best to have even the smallest impact on this 400 kg sled flying down a tube of solid ice. I like to dip my shoulders a bit around corners in an attempt to ignore the futility of the entire exercise."
Team brakeman Joachim Goetze sympathized with his teammate's indiscretion. "It's a tough spot to be in the middle, surrendering control. What I do is put my head down until it's over. But I get to pull a tiny lever at the end of the track that imperceptibly slows this frozen bullet down, so it's hard to imagine how they feel."
Pilot Dieter Kohl was shocked to hear Steuzel's revelation. "It's a betrayal, to me I think," said Kohl. "I'm sitting up there every run, using a pair of dull ice skates to try and steer a sled that weighs almost as much as a Mazda Miata, so I'd appreciate all the help I can get."
But Steuzel was unapologetic. "This is what I need to do to stay sane. And I've seen Dieter watching Netflix on his phone during runs, in a race we won, so maybe they'll let me have this."
At press time, the team was looking to replace Steuzel with literally anyone who could run somewhat fast on ice.