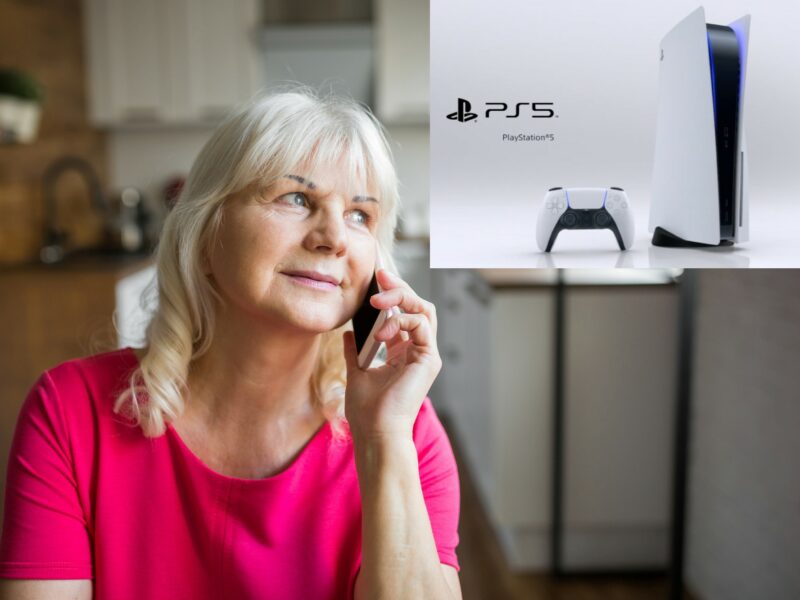 RED DEER – Sarah Jessup urged her three adult children to just hunker down and stay safe this Christmas, while also hoping someone would go out and get her a PlayStation 5 anyway.
"The greatest gift you could give me is your continued good health," Jessup's email to her family read, knowing it would be in poor taste to ask her least favourite son to risk the holiday shopping crowds in search of the season's elusive must-have.
"It's unfortunate that we can't spend Christmas together this year, but Dad and I know that we'll be in your thoughts. You'll certainly be in ours," Jessup wrote, while thinking about sick Call of Duty highlight reels.
Jessup considered including a link to the PS5's Best Buy page after a paragraph where she says, "And while you're sitting at home thinking about us, you could spend a few hours refreshing this nonstop to snag Mommy a little something, just like I spent a few hours giving birth to all of you," but restrained herself.
"We know budgets are tight this year, so no gifts! We insist!" the mother said instead, knowing scalpers were charging exorbitant prices and that she might get flak for saying, "But can you put a price on the gift of life?"
After sending the email, Jessup went to bake sugar cookies to put in care packages to her children, while wishing she was instead spending the time clowning on scrubs in NBA 2K21.