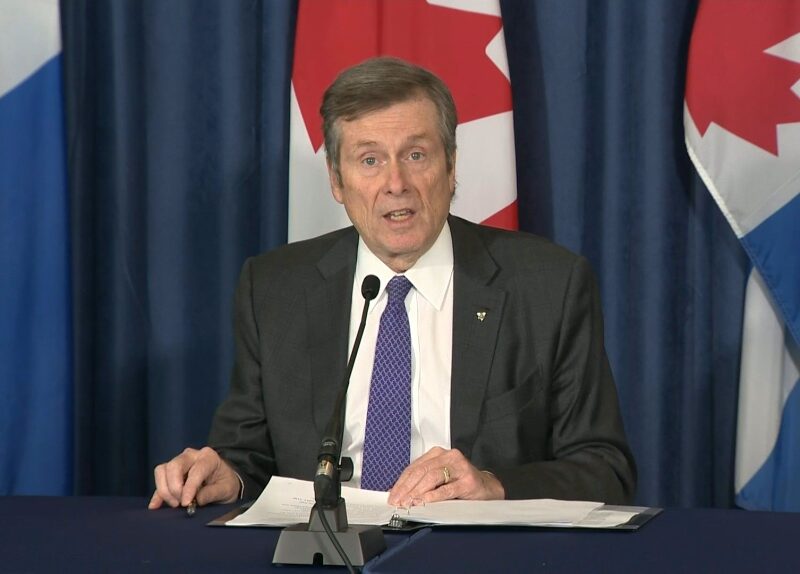 TORONTO – After the city of Toronto issued a warning letter to a local carpenter for building cheap, efficient housing for unhoused residents, the city has doubled down and also made giving change to homeless people a form of tax evasion.
"We considered fines, but then determined that personal taxes are a much stronger motivator for Torontonians," said mayor John Tory from his luxury downtown condo. "Stronger than even the desire to help another at-risk human being."
"We are acting in the best interest of our homeless population," continued mayor Tory, "Giving them money is not going to help them. That money is better spent on paying our police to pester them. The wood used to build the shelters is also important for building better battering rams for police to break into homes for wellness checks and scaring the shit out of people."
Beginning Monday any change given to a homeless person will be automatically be added to a resident's property tax bill, plus a 15% service fee. The city is working hard to figure out how to financially punish those who bring homeless people meals or blankets, but hasn't quite gotten there yet.
But they are currently working on other important initiatives to further support the homeless population including fining people for looking at them, creating a bounty police can collect for every tent they destroy, and adding motorized spikes that spin when anyone tries to sleep on public property.
Khaleel Seivwright, the Scarborough resident who has been building shelters, was originally in talks to team up with the city to build the housing units. However, after the city recognized how quickly, efficiently, and helpful Seivwright's solution was, they knew the Government couldn't possibly support it.
"It's just not our way," said Tammy Robbinson a spokesperson for the city. "We tried to negotiate with Mr. Seivwright where he could keep building the shelters as long as he spent 70% of his time building high rise condominiums for foreign investors, but for some reason he refused."