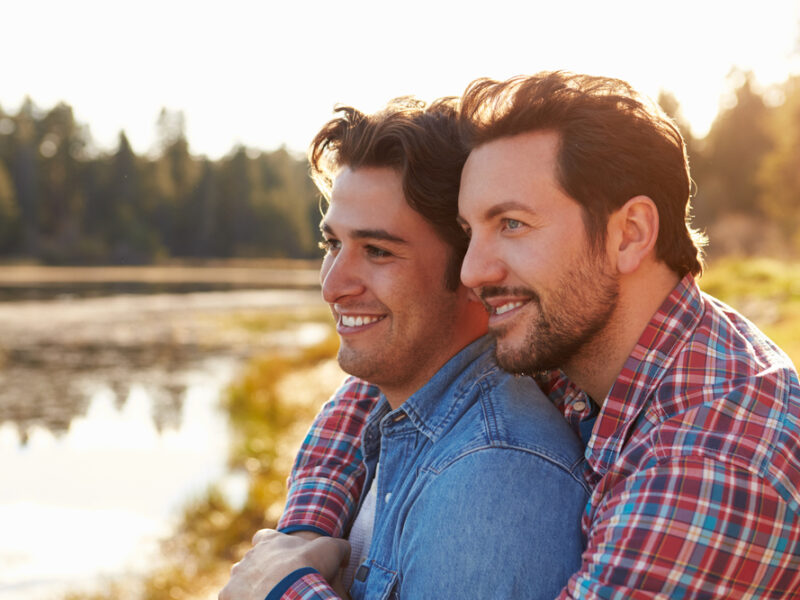 Hamilton, ON – In a landmark move towards representation and inclusion, the network behind beloved holiday movies that traditionally centre around heterosexual romances, will now feature the whitest, straightest-looking gay couple.
"Our holiday table is bigger and more welcoming than ever!" said Mikayla Voss, EVP, programming for Hallmark, the same network that pulled a jewlery ad last year for featuring a same-sex couple kissing. "Our movies are rooted in warmth, meaningful connections, family gatherings, and seasonal traditions — all filtered through the close-knit sieve that is cis-white, heteronormativity. It's a winning formula!
According to the network's press release, the story centers around a handsome, white big-city lawyer who returns home to his charming small-town for the holidays, where he is immediately accepted into every space he enters. Throughout the film, his delightfully, meddling mother will try to set her son up with an unthreatening and equally white, handsome man, who subscribes to traditional roles of masculinity like chopping wood and wearing a down vest over a plaid flannel shirt.
The two men will fall in love, via the same pattern of straight relationships, and when the big-city-gay is offered a job promotion in London, he must choose what is most important to him – buying into systems of heteronormativity or capitalism.
"I originally wrote it as a straight couple," revealed Mark J. Williams, the screenwriter. "But then I just control/F/Replaced all the 'shes' for 'hes' and voila! Gay!"
"It's time our camera reflects real life and just like in real life, lgbtq2ia+ people have to edit themselves in order to be palpable to straight people," added Voss when asked why the storyline glazes over any forms of prejudice that queer people experience on the daily. "We took an à la carte approach to queer representation and selectively chose which parts to highlight – like straight teeth, good hair, and a drag queen Miss Claus but, don't worry, we made sure to censor the jingle-bells out of her!"
In an email Hallmark also bragged that they also met their diversity quota by casting a South Asian actor to be the best-friend whose storyline gets edited out of the final cut.
At press time, Hallmark has no plans of covering any other holidays as its common knowledge that all gays are christians.