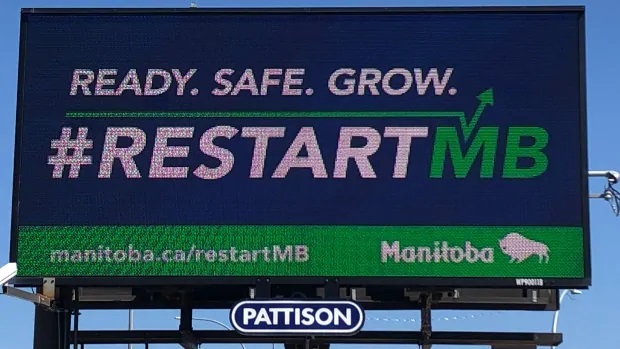 WINNIPEG – Manitoba Premier Brian Pallister is swiftly responding to the surge of COVID-19 cases in the province with 100 new, state-of-the-art billboards and radio advertisements encouraging citizens to restart the economy.
"We declared victory over COVID-19 in August, but some people have not been getting the message," said Pallister at an emergency press conference. "These patients appear to be highly resistant to communications campaigns without any public health messaging so we're focusing on the intubated right now."
The large, optimistic signs will be placed in crowded hospital rooms, nursing homes, and intensive care wards in hopes that Manitoba will focus more on re-opening and investing  pending their survival.
"We only saw this coming nearly a year ago, but we have an adequate stockpile of B-list actors ready to create commercials about tax breaks for small businesses and the economic recovery," added Pallister. "In fact, many of these actors are former health care professionals who can't find work in Manitoba."
There are growing concerns among the PC caucus that the government's incredibly cheap response to coronavirus is becoming expensive, but Pallister is confident he can blame enough people before hiring a single public health nurse.
"It's your fault for electing me," added Pallister shaming citizens for his half-assed pandemic response.