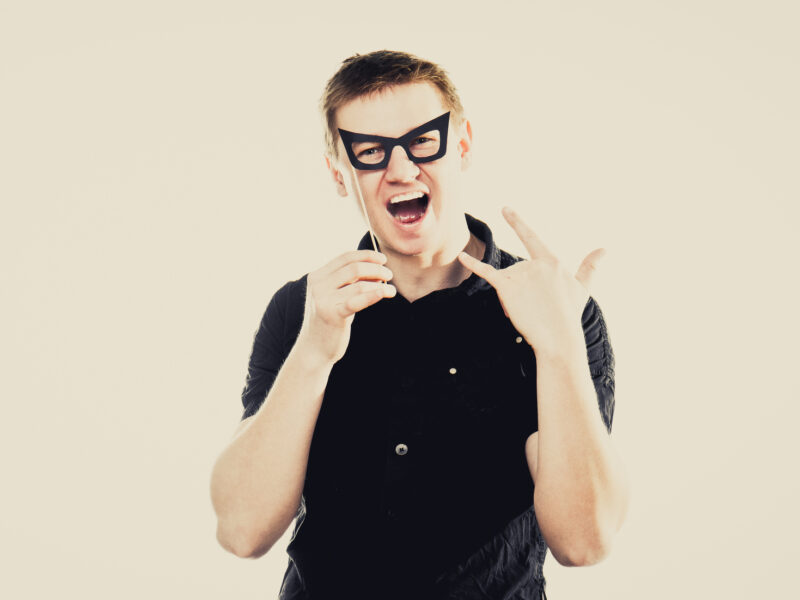 EDMONTON — As Halloween draws near, local masters student Paul McBride is grateful that, unlike previous years, COVID-19 restrictions mean he only has to furiously cobble together the top half of a last minute costume.
"My friends are throwing a Zoom party for Halloween, so that takes a lot of the pressure off," said McBride, who has spent absolutely no time preparing for the event that is only one day away. "Waist-up only this year!"
Rather than the usual panicked scramble to construct a full suit of armour from disposable foil pans, or some kind of cardboard box robot, McBride is certain he'll be able to calmly put together just the top half of an outfit: "I'm thinking maybe I'll go as a merman, or Professor X, or even Oscar the Grouch!"
McBride is still trying to decide despite promising his friends he'd plan ahead after last year's party, which has since been dubbed "The Edward Scissorhands Disaster". His other current ideas include Winnie the Pooh, half of Joe Exotic, and Bob Ross naked below the waist.
Several of McBride's friends are also grateful for the change: "Last year he wore a red onesie to go in character as Deadpool," said Kristine Silva, a work colleague. "But none of us knew who he was supposed to be so we just thought he was being super-mean".
With the party nearing, and after deciding against being MC Hammer, McBride may once again have to whip something up quick. "I guess I could take my shirt off and go as Magic Mike? Or, I don't know, a centaur or something?"
At press time, McBride had fully run out of time and hastily tossed on a suit jacket and tie to go as James Bond, a persona that instantly fell apart when he stood up to grab another drink, revealing his collared shirt to be tucked into unlaundered sweatpants.