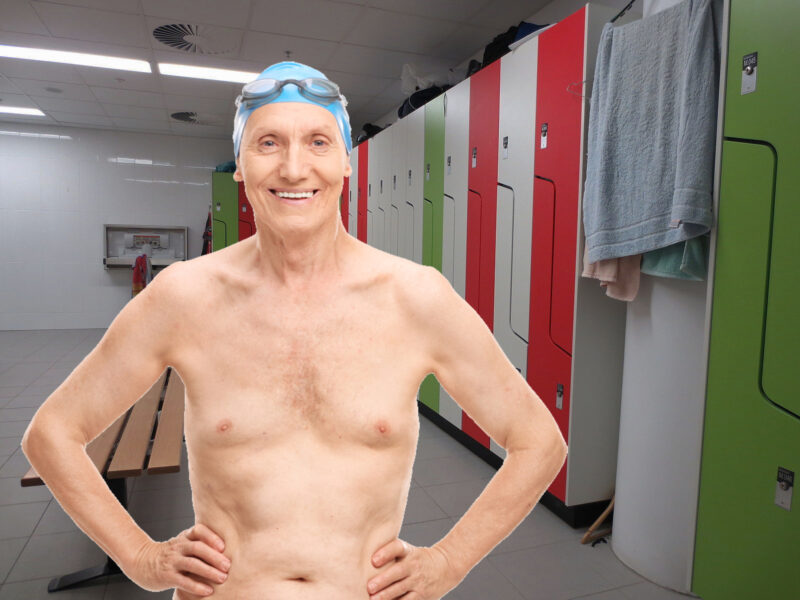 OSHAWA, ON – With gyms around the province reopening, local senior citizen Waylan Marshall is relieved to no longer have to resort to walking around the house naked.
"Walking around in my birthday suit isn't the same without an equally-naked old man walking with me," Marshall said, scratching at his scrotum for the third time since the interview started.
"And all this COVID hubbub means I couldn't even get young guys to wince at me at home. The mailman wouldn't come to my door, I got banned from Zoom, and my sons said they aren't coming by to visit until I put some pants on."
Marshal also stated that he is fully prepared to accept the new safety measures put in pace for when he is allowed to reenter the gym. "I don't mind if they make me wear a mask when I go in, as long as my genitals are still free! And I'll be sure to stand 6 feet away from others when I'm cutting my toenails. I would also start washing my hands when I blow my nose in my shower, but I think that's a little redundant since I'm washing up already anyways."
In anticipation for the reopening, Marshall has also already planned his routine. "First, I'm going to use that nice hand dryer to give my pubes a good blow dry. Then, after a few toe-touches, I'm going to put one leg on the bench and watch Business news for 30 minutes or so. If there's time I might go out and exercise for a bit, but we'll see."
Currently, Marshall holds the local record for the longest time spent in the changeroom at two consecutive weeks.