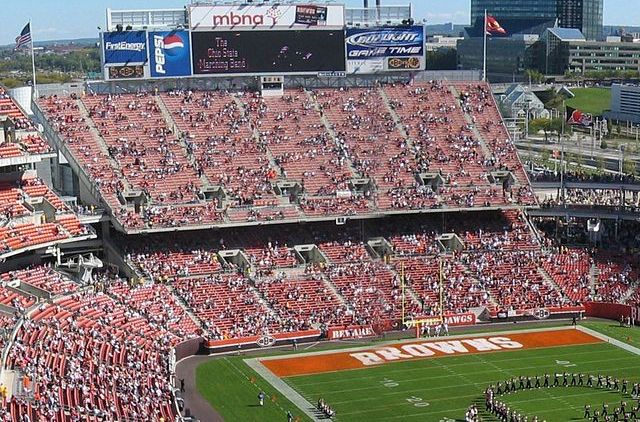 CLEVELAND, OH – As many worry about the start of the NFL season amid Covid-19, Cleveland Browns' fan Scoot Donnel has been eagerly anticipating returning to the stands to watch his team experience countless blows to the head.
"I've been watching my team return to training camp through social media, and I think I've already spotted some players who may be at-risk of developing CTE," enthused the 35-year old. "What can I say, I'm a simple guy that loves a sport that takes as much away as possible from its players."
While the NFL currently does not have plans to operate as a bubble season that would isolate the players in order to minimize the spread of coronavirus, Donnel worries that if many more players opt out, he will be forced to watch players develop concussions from home.
"I don't think these players should be opting out for fears of their personal safety," Donnel scoffed. "As a fan who pays thousands of dollars a year in tickets, food, and merchandise, I think I'm owed a little something something– specifically the chance to cheer shoulder-to-shoulder with all the other fans at the Dawg Pound, as our running back gets hit unconscious."
"Imagine if the Colosseum had no one in the stands demanding blood… It just doesn't feel the same."
Presently, the NFL hopes that by returning to in-stadium games, the league will be able to allocate enough money aside to pay off the many expected, future lawsuits from former players who have developed dementia or Alzheimer's.
At press time, Donell, the self-proclaimed "stats freak," was seen updating his fantasy football roster to list out the players most likely to be pulled mid-game for signs of head trauma.