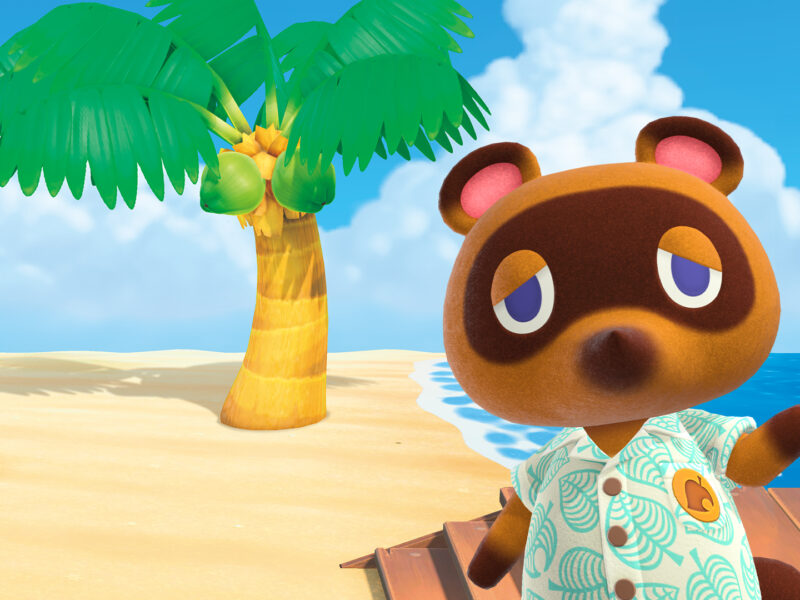 THORNHILL, ON – Four months after the release of the wildly popular video game Animal Crossing: New Horizons, Leondra Mendoza sat down with her partner to admit to them that she had been making mortgage payments to a raccoon living behind her apartment.
"At the start of quarantine, I didn't have enough money to get a Nintendo Switch," said the visibly stressed young woman. "But I still wanted to feel as though I was a part of the cultural conversation! So I started giving envelopes stuffed with cash to a raccoon I saw in a dumpster."
"In hindsight, it would've been cheaper to just get the video game console…"
Mendoza's partner Sam was rightfully upset when they learned the news. "I entrusted Leondra with bill payments because she seemed to be the more responsible one out of the two of us, but right now, we're out more than ten grand. I'm too embarrassed to go to a couples therapist with this problem."
What originally began as Mendoza scrounging the grocery store for turnips and taking fashion advice from her pet hedgehogs, slowly warped into a costly facsimile of the video game. Her partner admitted that they should've seen the warning signs when she began showing bugs she caught to an owl in the park.
However, since the beginning of July, Mendoza has been on a mortgage strike. She has not yet paid her increasingly hostile pseudo-landlord raccoon all month, and plans not to pay the animal for August either.
"I now understand where I went wrong," sighed Mendoza. "My mistake was paying a regular ol' raccoon when I should've been paying a tanuki, a Japanese raccoon dog, obviously."
At press time, the couple has paused their relationship. Mendoza plans on flying back to her family in Colombia as soon as she's able to find a dodo bird to book her plane ticket.