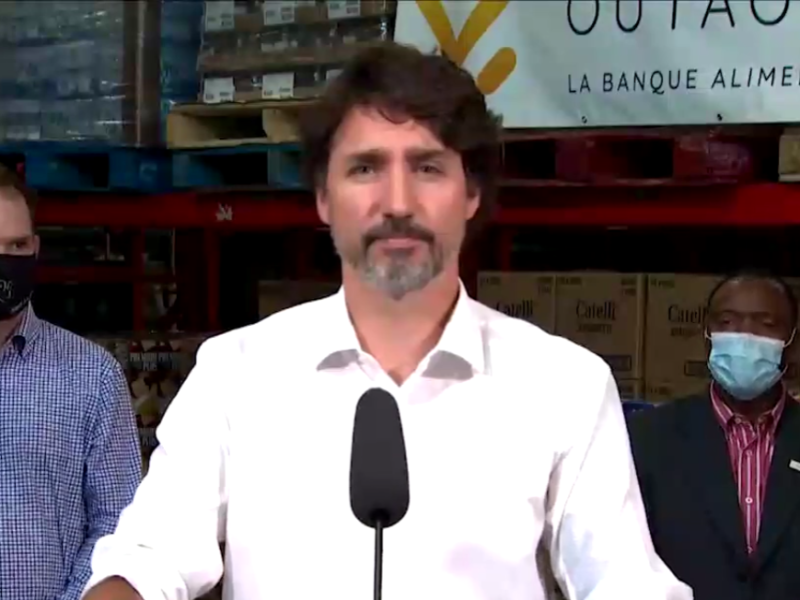 OTTAWA – A somber Justin Trudeau announced today that due to the controversy surrounding his family's links with the charity he'd tapped to administer almost a billion dollars in funding for student volunteers, the government was going to be forced to administer that program itself.
"I cannot express my sadness at the prospect of the government having to distribute these funds without the added layer of private bureaucracy I'd hoped for," Trudeau said, looking chagrined. "We were so close to just handing this charity a huge amount of taxpayer money and saying 'seeya!' and now we've got to put together a system that will likely be far more efficient, but sooooo much more work for us."
"We won't even get to do one of those giant cheque ceremonies. This is such a bummer."
While the Liberals' efforts to offload government responsibilities onto the private sector have not been as robust as those of Conservative governments, the Liberals at one point considered selling Canada's airports and did succeed in making the Canada Infrastructure Bank a hybrid public-private entity designed to allow private investors to generate profits from badly needed public infrastructure projects.
"What really hurt was that this program wasn't just opposed by the NDP, who are obviously not fans of handing over government responsibilities to a private concern, but by the Conservatives as well," Trudeau said. "I suppose it's my own fault, I wrongly assumed their affection for privatization and cronyism was the one thing that could override their specific dislike of me and everything I do."
Trudeau is hopeful that once the WE controversy blows over, he can move forward with his plan to quietly hand over the CERB payment system to one of those businesses that help children fund school trips by selling terrible candy to their parents.