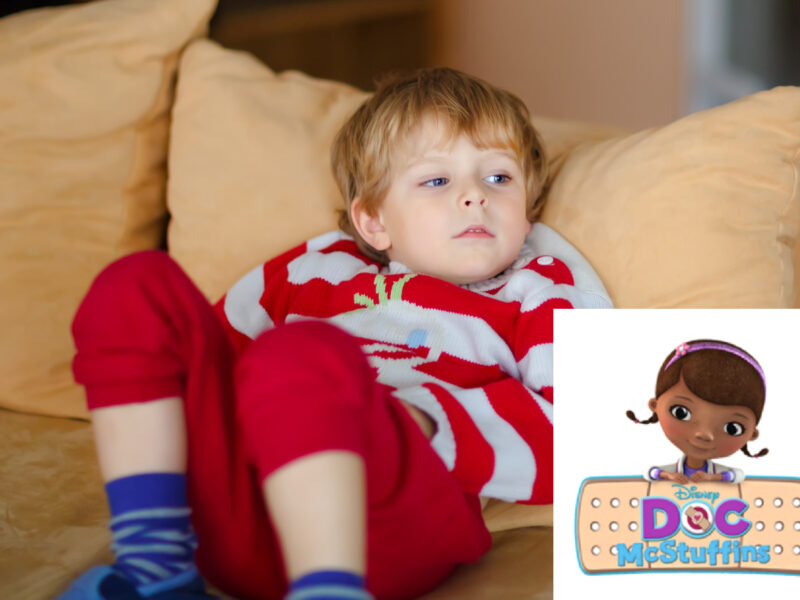 WINDSOR, ON – As the Covid-19 pandemic continues to keep most Canadians indoors, many are using their down time to catch up on things they wouldn't have time for otherwise. Among them is 2-year-old Elliot Higgins who addressed reporters today to announce he finally has enough time to catch up with the latest season of Doc McStuffins.
"Ordinarily, I lead a pretty busy life. By the time I finish chasing bubbles in the park and throwing a tantrum at the library, it's usually naptime" said Higgins between hops in his Jolly Jumper, "but now that I have so much free time on my hands to sit back and relax, I can finally start watching a prestige drama about a precocious young doctor who must balance her personal life with her career as a general practitioner for stuffed animals."
According to Higgens, Doc McStuffins isn't the type of pablum one can put on as background noise, like Peppa Pig – instead, it commands the viewer's full attention. As this latest season sees a greater development in the working partnership between the Doc and Hallie the Hippo, many of Higgin's cohorts have deemed this season to be a "masterpiece" and "a catalyst for the new golden age of television."
"It was a challenge to avoid spoilers," admits Higgens, "but that's to be expected for such a widely-watched program. With my friends at the splash pad, I found that so long as I steered the conversation away from television and towards other topics like dinosaurs, I was in the clear."
Although an avowed fan of Doc McStuffins, Higgins has had an extraordinarily busy year with a number of personal projects popping up that prevented him from watching it right away. First it was potty training, then it was developing fine motor skills, and then he of course HAD to re-watch Frozen 26 times. But now that he finally has some downtime on his hands, he's ready to hunker down and binge the newest episodes.
At press time, Higgins had crawled onto the couch and began watching Doc and her gang of stuffies with cold, despondent eyes. Witness report he was overheard muttering something about it not living up to the hype.