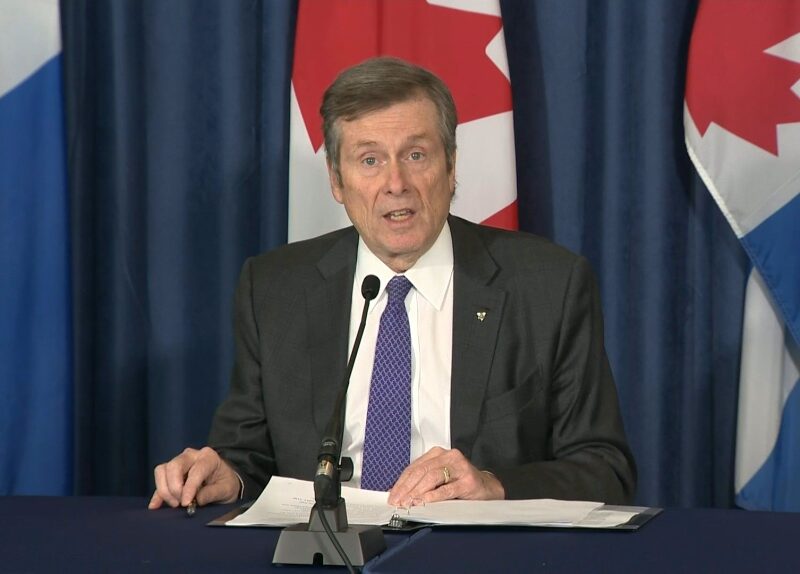 TORONTO — In the wake of backlash to Toronto city council's refusal to defund the Toronto Police budget by 10%, Mayor John Tory is seeking to appease angry voters by offering to "de-fun" the police instead.
"In recent weeks, residents of Toronto have voiced their concerns about what they feel is an over inflated police budget," said Tory of the growing movement to curb law enforcement spending in favour of programs like mental health support, community centres and universal basic income projects. "But while I don't believe it's feasible to defund Toronto Police at this time, it's certainly possible to de-fun Toronto Police, which is close enough for me".
Tory's motion seeks to reduce Toronto Police Service fun by banning them from playing basketball with neighbourhood kids, marching in the annual Santa Claus Parade, and doing that thing where they pull drivers over, tell them they're in big trouble and then give them an ice cream cone.
The motion also seeks funding for body cams, though officers will be allowed to put wacky Instagram filters over the footage.
But people leading the charge to build better systems of community safety dismiss Tory's proposals as unambitious: "We need meaningful change that prioritizes the safety of marginalized communities who are most at risk of violence at the hands of city police," said activist Marcus Turner, "And not that this is at all the point, but it's not like Toronto Police are any fun at the parade anyway; They just march in formation. Is it too difficult to put antlers on some police horses or something?"
Speaking to city council, Police Chief Mark Saunders shared support for Tory's reforms, though he noted that many of his officers strongly object to proposals discouraging them from dressing police dogs in bandanas, toques and cut li'l bow ties.
Meeting on Tuesday, city council largely voted in support of Tory's motion, though amendments were added encouraging Toronto Police to continue tasing each other in the nuts.