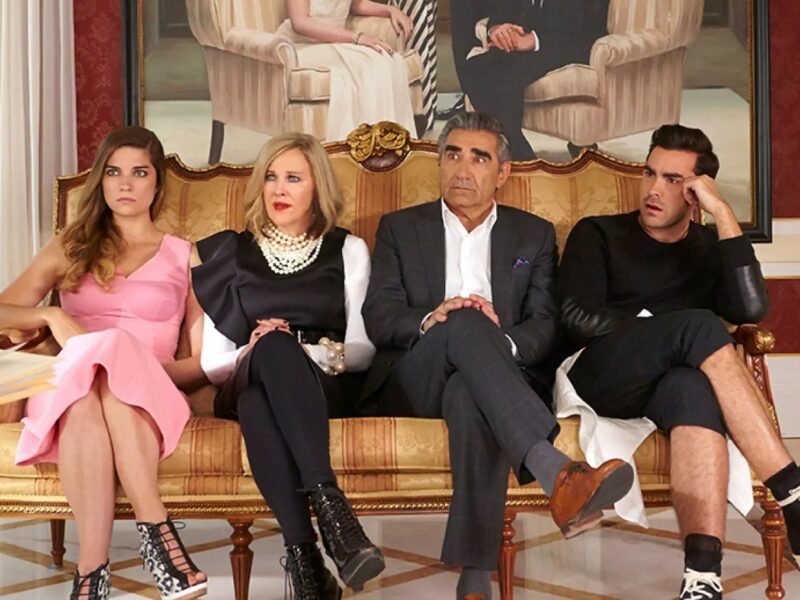 OTTAWA – A violent international incident has been averted as the U.S.-based Academy of Television Arts & Sciences recognized the final season of the Canadian TV show Schitt's Creek with the appropriate amount of Emmy nominations.
"We didn't want this war, but if Schitt's Creek ended its run with anything less than a dozen Emmy nominations, we had all 42000 regular and reserve Canadian ground troops mobilized and prepared for an invasion," said Lieutenant-General Wayne Eyre, the current Commander of the Canadian Army. "Would we have won? I don't know. But our cause is just and we kicked their asses in 1812, so, maybe?"
"It's almost a shame hostilities didn't escalate, we had a great name for the conflict: The War of The Roses. Like the movie. Or the war."
As Canadian forces massed along the border during the week before the nominations were announced, tensions between the U.S. and Canada were at their highest since Canada threatened to leave NATO if Tatiana Maslany didn't win at least one Emmy for her tour-de-force performance in Orphan Black.
"We felt it was our duty to ensure that the world said goodbye to the Rose clan with all the proper accolades it could muster," Eyre said. "Some might argue that going to war over a gentle comedy about the importance of love, acceptance and recognizing that hardship can lead to a deeper connection to family and community makes no sense, but… we just really fucking love this TV show."
"We even replaced our regular uniforms with black and white camo to honour David and Moira Rose's monochromatic fashion sense. We were also hoping to outfit every soldier with a Moira-type wig, but that would've doubled the cost of what is already the most expensive mobilization in Canadian history."
The Royal Canadian Navy and Air Force were not involved in the military buildup along the U.S. border as they are too busy with their preparations to invade Britain for not nominating Sandra Oh for a BAFTA TV Award this year.