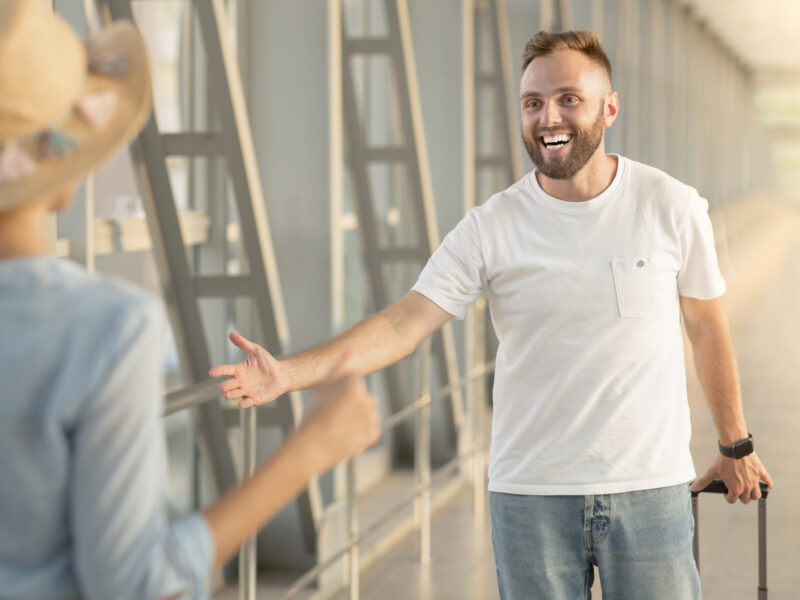 PEARSON AIRPORT – Air Canada has announced they will no longer honour refunds from ticket holders whose lovers propose to them at the airport last minute and then plead for them to not get on the flight.
"It puts quite the strain on the system," said Air Canada spokesperson Francis Withers. "Especially around Valentine's Day and Christmas where 83% of the people at the airport are romantics waiting to be stopped just before they board the plane."
According to Withers, the decision to change the refund policy was not only financial, but also from following countless complaints from ground-level employees.
"Picture this – you just finished dealing with passengers in a Group 5 designation trying to sneak on board during Group 3," began long-time flight attendant Mark Fairfax. "Suddenly, some sweaty guy named Chase comes running across the terminal, with a bundle of roses – don't ask how he got them past security – hollering for Anna to not get on the plane because 'he loves her and he's sorry it's taken until this moment to realize it'. Only Chase doesn't realize that prior to this special moment, I've already scanned Anna's passport and checked-in her carry-on luggage because there is no room in the overhead compartment and we've asked volunteers to check their bag to their final destination, which for Anna was Winnipeg."
Last year, Air Canada reported a $1.3 million loss from passengers filing for a refund after being reunited with their former hometown sweetheart, changing their mind on a dream job in some far away city because of a last minute declaration of love, or for simply having gotten their groove back. "And the worst part" ended Withers, "is that most of the claims are written as half-formed sentences spreading over fourteen different poster sized cards! It's a logistical nightmare."
"My latest connecting flight got delayed four times because of four different proposals," expressed Sue Collins, who frequently travels for work. "Then, when we finally got on the plane, an announcement came on shortly after take-off instructing us all to look out the starboard windows. Everyone thought it was cute the way 'CAPTAIN BARRY, I LOVE YOU' was written using ground crew traffic control lights, but then the pilot turned the whole plane around mid-air!"
"I don't think people realized there was an organ transplant on the flight," added Collins, sombrely.
Air Canada hopes the change in refund policy will not only help streamline their customer service but also force noncommittal boyfriends, the kind who wait until their partners are about to walk away forever to declare their love, to grow the fuck up.
Zoning bylaws have followed suit introducing legislation that prevents people from swooning lovers with boomboxes from front lawns or using the top of historical landmarks for meet-cutes.