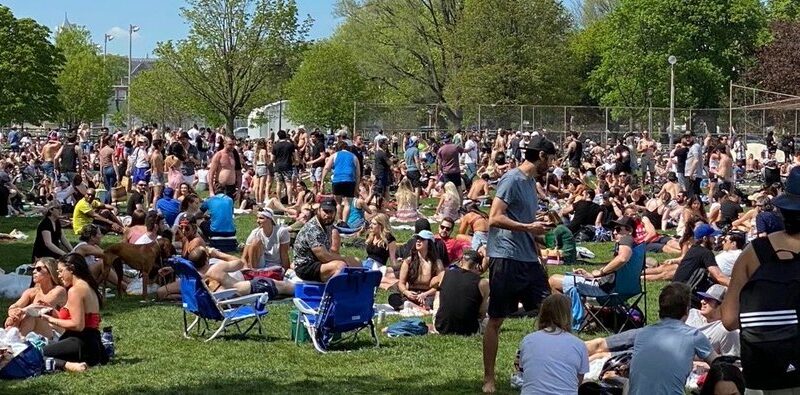 TORONTO – Some residents of Toronto disappointed with a lacklustre performance in the number of coronavirus cases came out to give their city a boost at Trinity Bellwoods Park.
"We want Toronto to have the same feel as New York City, but we have to catch up," said 26-year-old Madison Fletcher. "We need to live so other people can die."
A large gathering of shirtless bros and an array of white women wearing terrible hats were confident that Toronto will soon be beating Montreal at something before they become the global epicentre.
The large group also insisted that they started the second wave of the pandemic before it was cool.