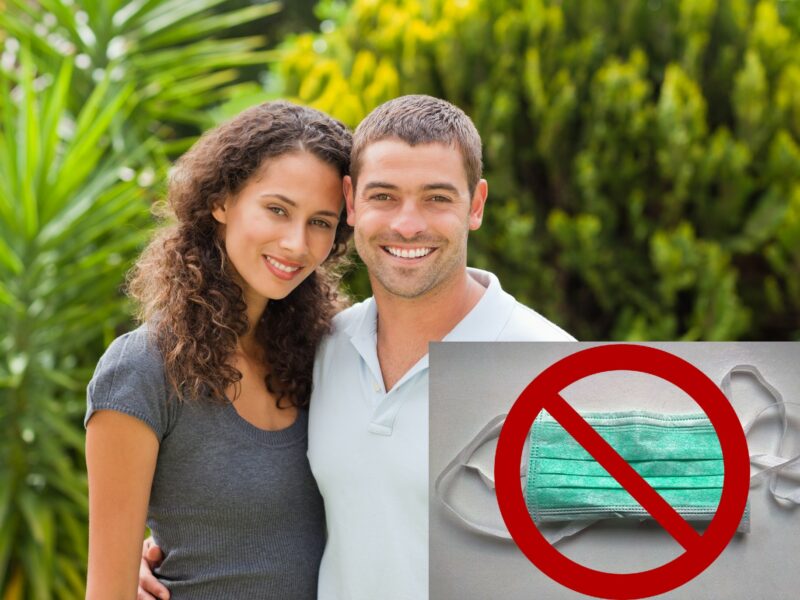 OTTAWA – Canada's chief public health officer officially recommended this week that non-sexy Canadians wear face masks when they are unable to maintain a two meter physical distance from others.
"We believe the best way to slow down community transmission of the virus is for Canadians who are a 6 or lower on the bangability scale to wear face masks in public," Dr. Theresa Tam said in a press conference to announce the new recommendation. "We are asking Canadians who are a 7 or higher to keep their faces uncovered despite the danger that poses so we may all continue to bask in the glow of their attractiveness during these dark days."
The government previously only recommended masks for those experiencing symptoms of COVID-19 and people with pre-existing health problems, but is now advocating them for anyone who isn't choice enough to be mistaken for a model if the viewer has had fewer than three beers.
"Of course, one's degree of attractiveness does depend on location," Dr. Tam continued, "so, for example, someone who is a Saskatoon 7 does not need to wear a mask when they are in Saskatoon, but if they were to travel to a larger city in which they are a 6, it is recommended they wear a mask while in that city."
"We also have to take into account that due to a massive increase in sexual frustration, the aggregate national standard for fineness is at its lowest point since the 1970s. A pre-COVID 6 is now at least a COVID 7, possibly an 8. As society opens up again, we do expect everyone's tastiness to eventually return to their pre-pandemic levels, but it will likely be a slow process."
"In the meantime, we're requesting that everyone just try and use their best objective judgement when determining their own fuckability."
The government has also asked that in addition to celebrating front-line workers by making noise at 7:00 pm every night, the sexiest Canadians do their part for public morale by parading up and down in front of hospitals and care homes to remind our nation's heroes what they are fighting for.