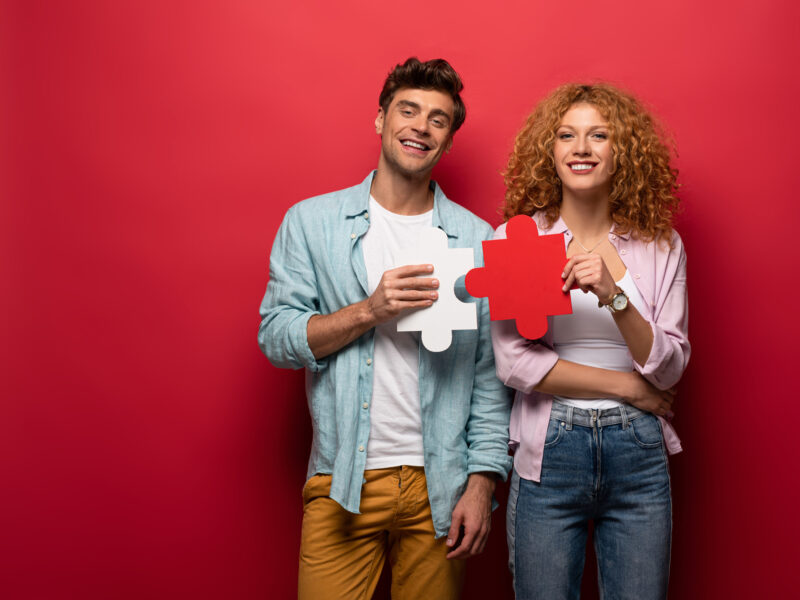 SARNIA, ON – Local couple Carla and Joseph Hangar took to social media this week to welcome a new addition to their family – a completed puzzle of a pastoral landscape – and added that another puzzle is forthcoming.
The couple, who have been working steadily on the puzzle for weeks, posted several pictures and a video of their new family member on its dedicated Instagram account.
"It was a difficult birth," said Joseph Hangar in the video, gently stroking the Ravensberg 1,000 piece. "There were times when we couldn't tell the difference between the colours of the sky and the lake. I spent an hour alone just looking for a piece we call a "Willy Wonka," because the shape is weird and looks a bit like an everlasting gobstopper."
Carla Hangar echoed Joseph's sentiments, mentioning a dark period where they considered hiring a surrogate puzzle-doer after becoming convinced a couple pieces were missing. "But no, they were all there," said Carla. "Down to the last longboy, which is what we call those joinky pieces that look a little bit like a dude with big pants."
Carla's parents and friends were quick to congratulate the couple on their good news. "They've been trying for a puzzle for awhile now, and I'm so happy to welcome it into our family," said Carla's mother.
"They talked for so long about making a puzzle together, but it never seemed like the right time," added Joseph's father. "I know that my wife and I were in a much more secure place financially for our first, but I just said to them, 'there's never a right time for a puzzle. You make it right.'"
The couple added a surprise announcement that they are currently working on a new puzzle, a 2,000 piece Buffalo brand snap-and-click of a lakefront cottage, complete with two Muskoka chairs in the foreground.
"Yes, typically you wait until the border is done before announcing," sighed Joseph, "But we're so excited we couldn't wait to share that in nine months, we'll be having another beautiful puzzle."
In terms of their next, Carla says the couple has decided not to look at the picture on the box to keep it a surprise. "We're just going to leave it a mystery and have a big puzzle reveal party when it's done," said Carla. We ask that instead of presents, just tell us that we're interesting people.