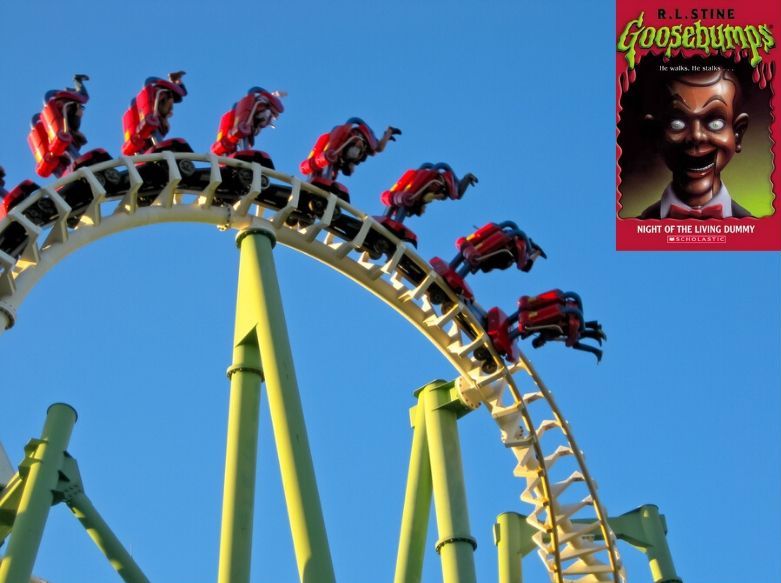 ANAHEIM, CA – After strapping in to ride the Incredicoaster at Disneyland with a group of fellow theme park thrill seekers, Toronto native Charles Hernandez's screams were revealed to be caused by listening to R.L Stein's classic children's series Goosebumps on audiobook.
After the rise in the popularity of audiobooks in recent years, studies have shown that up to 40% of screams at any given moment in theme parks, grocery stores and museums have been attributed to the spooky narrative and bone-chilling dialogue of Stein's famed series.
"It's just infuriating," describes ride operator Edward Khan. "We walked by to secure the passenger and when we pushed down the safety guard he jumped so hard we had to re-do the whole procedure. When the ride finished? I had to rub his head and tell him that monsters weren't real."
"And he was just drenched in sweat."
"Oh man that was a wild ride," Hernandez remarked. "That creepy puppet story had so many crazy twists and turns. I can't even think of the name Slappy without getting shivers! I gotta get some of those invisible headphones everyone else was wearing. Couldn't even tell they were listening to the same story!"
The trend also comes as more reports of zoo-patrons have been seen wearing headphones while marveling at the animals, assuming they were the main characters of the audio book Animorphs.