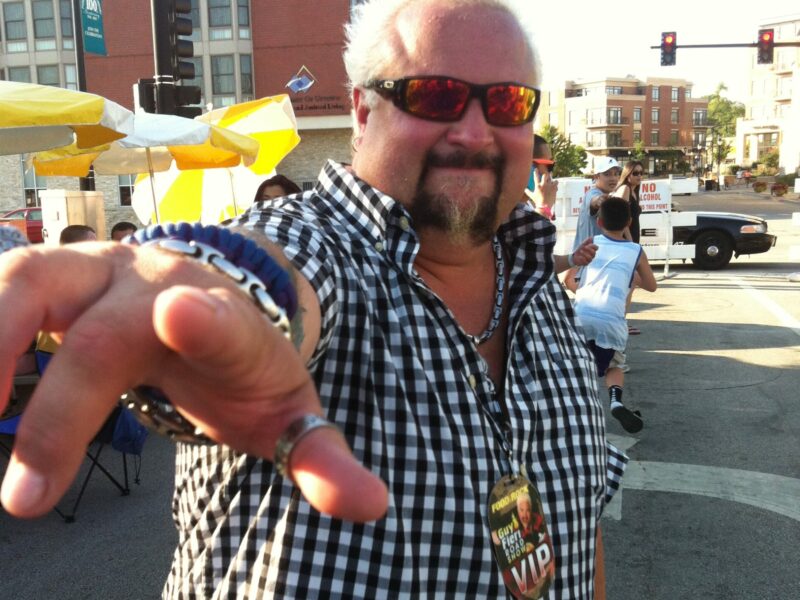 CHICAGO – In response to the COVID-19 pandemic, Guy Fieri and the National Restaurant Association Education Foundation have launched the Restaurant Employee Relief Fund with a one-time grant of $500 for restaurant workers, proving conclusively that the Mayor of Flavortown is the most competent politician America has right now.
"I was initially wary when the Mayor approached us with this stimulus package," a spokesperson for the foundation said, "but he didn't demand gratitude or berate us or anything, he just talked about how important it is that we 'take our care of the hard working people in the restaurant industry up a notch'. He wasn't like other politicians at all."
"In such uncertain times, the American people need to come together as a community, take care of one another and follow the best laid course to achieve full recovery. Boom. That's Flavortown," Mayor Fieri said during a press conference to announce the grant.
After tossing out free pairs of sunglasses while blaring Def Leppard's "Pour Some Sugar on Me," the Mayor returned to Mac Daddy Memorial City Hall to plan and construct further legislation to deal with the crisis.
"Frankly, I could have done without the side of his famous Tex Wasabi's Ko Fish Tacos that come with the grant," remarked recipient Angela Leary, "but it's better than swallowing the load of shit the federal government's been serving us."
Other measures being considered by the Mayor to tackle the ongoing emergency in Flavortown include free streaming of "Diners, Drive-ins and Dives", airdropping hot sauce to those in need, and the creation of a policy of dynamite food with a killer atmosphere nationwide.
When pressed for comment, Vice President Mike Pence dismissed Mayor Fieri's grant plan, criticizing the initiative for its lack of free lunches to the CEOs of major corporations.