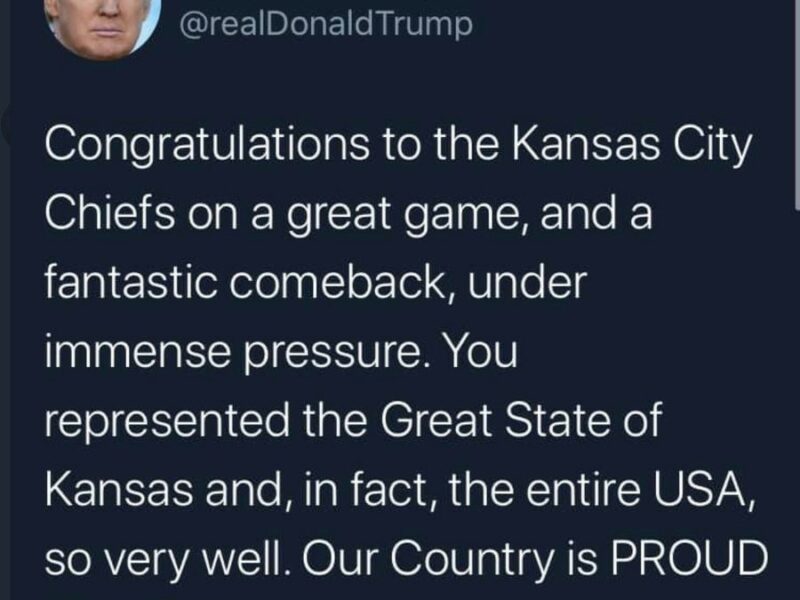 KANSAS CITY, MO – Following their stunning 31-20 Super Bowl victory over the San Francisco 49ers, the Missouri-based Kansas City Chiefs have confirmed they will accept President Trump's invitation to visit the White House in Seattle, Washington.
"Congratulations to the Kansas City Chiefs on a great game, and a fantastic comeback, under immense pressure," tweeted the president from his $3.4 million, taxpayer-funded Super Bowl party at Mar-A-Lago. "You represented the Great State of Kansas and, in fact, the entire USA, so very well."
Although the Chiefs have not yet received a formal invitation, the annual gathering of NFL champions has been a tradition since the New York Jets won Super Bowl III in 1969. Immediately after boarding the plane that also served as their stadium and home city, the Jets flew straight to the nation's Pacific Northwest capitol for a meeting with Nixon, followed by a launch into orbit for a guided tour of the space needle.
Chiefs head coach Andy Reid, who is not in fact a tall, slender-leaved plant of the grass family growing in water or on marshy ground, has already indicated he would accept the invitation on behalf of the team.
"It was a real honour to win the Super Bowl for Missouri for the first time in 50 years," Reid told reporters in the post-game interview. "But living in Missouri, where the team is based, it's even more exciting to get out of Missouri, the place that we play, and visit the revered home of global democracy in the great state of Washington."
But the Chiefs, who are not actual Chiefs or any status of Native American whatsoever, will first celebrate their victory with a parade, tomahawk-chopping down main street under a hail of confetti made from outdated U.S. maps and centuries-old shredded treaties.