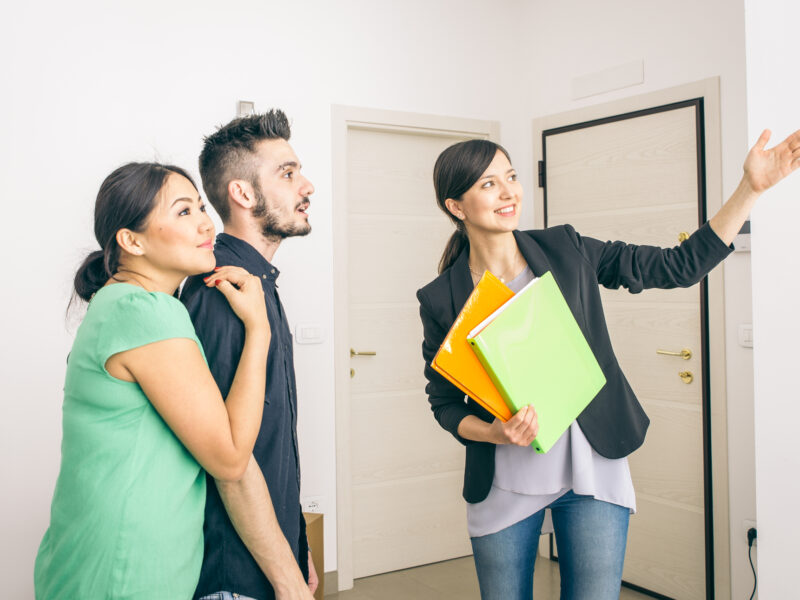 TORONTO — Local realtor Ann Wilber is reportedly "getting some really good vibes" off of house hunting couple Shiela and Martin Rourke, who have been loudly decrying the unfairness of condo prices in Toronto for over half an hour from the backseat of Wilber's car.
"No matter how long you've been in this business, you never lose your appreciation for the bright, joyful optimism of a couple about to buy their first home," Wilber stated, before solemnly nodding at her client's third bitter comment about how Toronto "has become a gold-plated playpen for the rich".
"I don't want to get anybody's hopes up, but I think today's the day they find their new home!" Wilber enthused.
Although the Rourkes have insisted that buying south of Eglinton "would literally be harder than getting a 1+1 bedroom on the fucking moon", they have nonetheless expressed interest in several Toronto condos.
Wilber reportedly "woke up this morning thinking 'this is the one'!" before showing the Rourkes a well-kept lowrise, to which Shiela muttered "Great, this is a unit a Saudi prince could really launder some money through and keep his jellybean collection in. Fucking fantastic."
"It's so important to be flexible and have a good attitude. I can really see the twinkle in these kids' eyes," Wilber stated. She then re-entered her car just in time to overhear Martin explain, "Realtors jack up the price to fleece you on a commission. When the revolution comes, they'll be first against the wall…" before suddenly stopping.
Wilber also reported enjoying the couple's charming game of guessing what their parents would have paid for any given unit in 1985, before noting that "housing prices have probably seriously like quintupled since just last week."
"The home buying process can be stressful—but it's so exciting!" Wilber stated "And just think, when they're ready to start a family, imagine all of the fantastic daycares they'll have to choose from!"
At press time, Wilber was asking how quickly the Rourke can get a certified cheque together for a down payment on a literal former heroin den at Gerard and Jarvis.