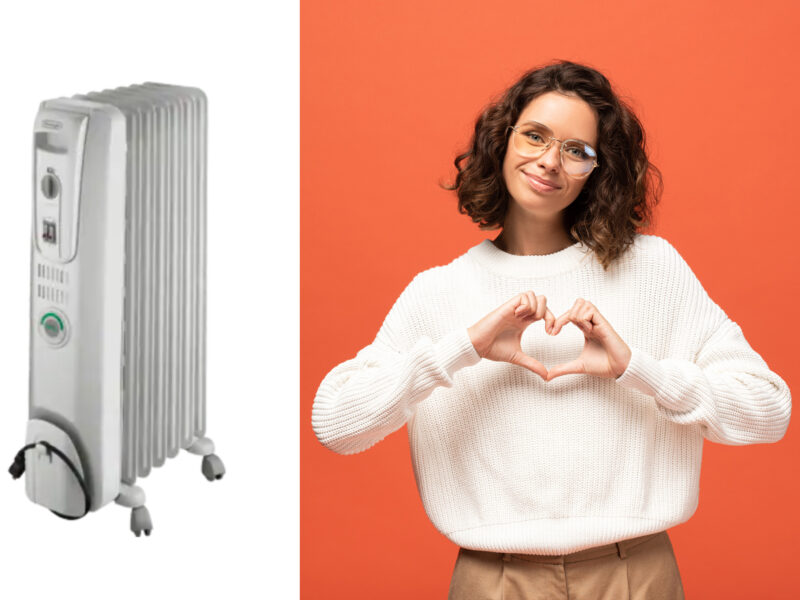 VICTORIA BC- The love between a woman and her soulmate knows no bounds and Rebecca Hogan proved that earlier today as she tied the knot with her longtime beau, a Honeywell HCE100 Series ceramic heater, in a beautiful backyard ceremony.
"He came into my life at just the right time and I can't wait to spend the rest of my days joined in matrimony with someone who makes me feel so warm and safe day in and day out" said Hogan, 31, as she fastened her veil "plus, I already bought a lifetime warranty so I figure why not be united in the eyes of God?"
Garnering reputation as a "bridezilla", Hogan was seen throughout the day barking orders at the planning committee to find an outdoor generator powerful enough to support the bridegroom throughout the ceremony as well as remove any nearby foliage that might pose a fire hazard.
As guests began taking their seats, it became apparent who was there for the groom as the right side were filled almost entirely by power bars, extension cords, water bottles, and electric blankets happy to see the couple get hitched. However, not everyone on the bride's side was as supportive of the union, especially given her recent conversion from celcius to farenheit to appease the groom .
"I can't stop thinking about consummation" reported, cousin Sara Hogan, as she took her seat "I mean, I don't want to but I can't stop. There are just so many legal disclaimers advising against even touching"
In spite of the whispered contention and confusion, many attendees were spotted throughout the night enjoying the fare of warm soups and sandwiches which were generously heated by the groom and his groomsmen, all of whom we're old roommates from aisle seven, with the Best Man, the NOMA Oscillating Parabolic Dish Heater, catching the tossed hand-warmer which served in place of a garter.
Attendees celebrated the new couple by drinking, partying and dancing throughout the night in the heated gazebo. "No doubt about it, This is fucked" reported DJ Zak McCauley, "but a gigs a gig and did you see how nuts the crowd went when I played It's Getting Hot In Here?"
As of press time, the newlyweds, were seen loading into a limo bound for a romantic honeymoon in Fairbanks, Alaska where driver Frank Lamarche observed the new bride cozying up to the vehicle's heated seat. "I can't help but speculate on the strength of this pairing" said Lamarche "I want to believe it will all work out but I've seen it before. Some people are just looking for a warm body."