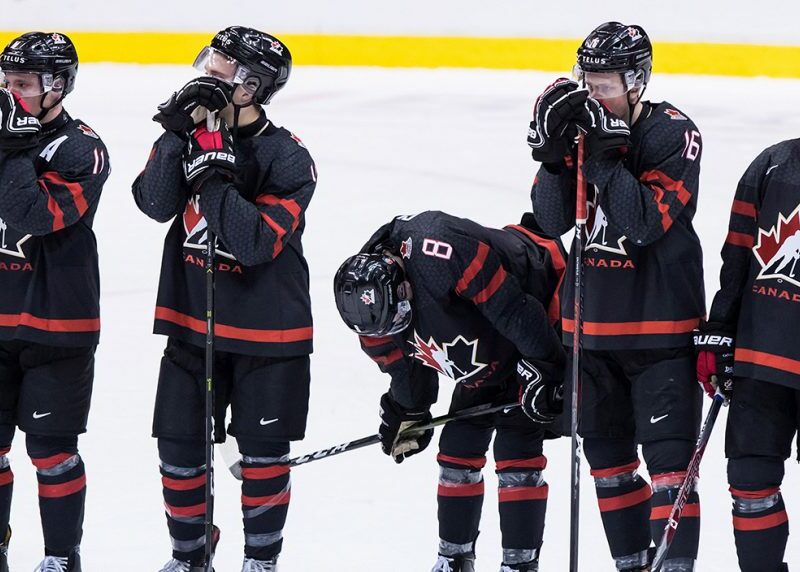 OSTRAVA, CZ – The long-held Canadian holiday tradition of berating 16-to 19-year-olds for losing a hockey game started a few days earlier this year.
Fervent displays of the holiday spirit directed at teenagers, many who still can't vote or sign a legal document, included greetings like "You can't save worth shit," "Holy fuck, come on guys!" and "You useless fucks should just end it."
"I was warming myself up on the neighbourhood kids before the game" said Fred Wallace, 42, of Prince George, BC. "And I can tell you there's a serious problem with this generation of kids who can't win and hit. They need to get some balls!"
The festive verbal abuse that questioned minors' career prospects and their masculinity could be heard around the world.
"That was so disrespectful of the captain to leave his helmet on during the anthem," said a 56-year-old from Toronto, who fondly recalled a more respectful time when Team Canada was disqualified from tournaments like the Punch-up in Piestany in 1987. "If this team was more mature and behaved like adults, they would have sucker punched the Russians when they had the chance."
A poll revealed that 100% of men aged 40-65 would have won the game had they played in Team Canada's place.