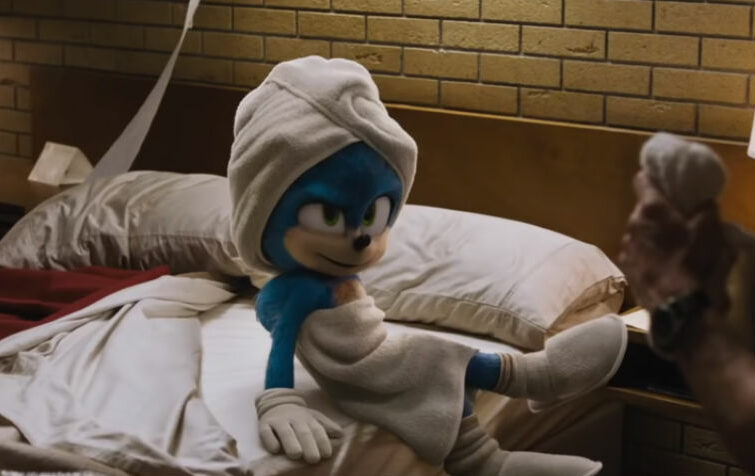 Move over, Bambi's mom. Hollywood's animated creature kingdom just got hotter.
Following widespread outcry over the unalluring appearance of Sonic the Hedgehog in the first trailer for his new film, Paramount's VFX team has redesigned the classic Sega character to better fit the mold of a tentpole-feature leading man.
Finally, Hollywood has a fuckable hedgehog.
"We were surprised by the negative reaction to our original character" said Mel Columbo, Paramount's Head of Marketing for Animated Films Ranging from Animals to Architecture. "Normally we give male leads a lot of wiggle room on the doable scale. I mean, if this were Lola Bunny from Space Jam showing a few grey whiskers, she would have been out of here faster than Michael Jordan dunking on a Monstar."
Instead of recasting Sonic with a younger, hunkier member of the subfamily Erinaceinae, Paramount opted to simply redraw him, replacing his shedding fur, toothpick legs, and creepy baby teeth with bedroom eyes, sick abs, and a healthy portfolio of gold-ring based stocks.
"We hired an outside special-effects team for the redesign — they're the best in the business," Columbo said in a press conference. "They kept Tom Cruise's pecs afloat through six Mission: Impossible films."
Trying make a 57-year-old Cruise look like a 54-year-old Cruise is no small feat, but it inspired the team to reach for new heights in the pursuit of hedgehog sensuality. The fresher, more arousing Sonic has scored well with focus groups, with 67% of viewer comments landing somewhere between "I'd Tap That" and "Quill-Curious."
Paramount has already begun work on their next animated feature, the erotic simian coming-of-age tale Donkey's Kong.