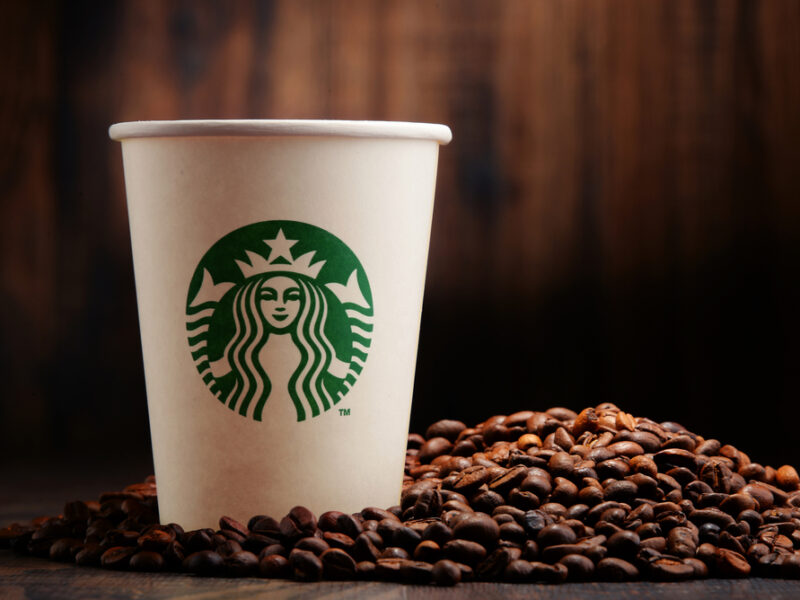 SEATTLE – Executives at Starbucks Coffee Company are working overtime to create a new drink to herald in impeachment season for U.S. President Donald Trump.
Following the news that Trump actively solicited foreign countries to interfere in the 2020 U.S. elections, Starbucks was inspired to create a fifth season between autumn and winter to recognize that special time of year when both the leaves and your former staffers turn on you.
"We're busting our butts to come up with just the right drink," said Starbucks' Director of Foam Arts Mark Capulus during an impromptu press conference this afternoon. "It's complicated because we already have a coffee named after Trump, the Flat White."
Starbucks' top flavour scientists from around the globe have flown in to the company's headquarters, locking themselves in to taste-test a variety of spices, herbs, fruits, and sweets to create a drink that perfectly captures the spirit of the season, which the team's marketing arm describes as "a moral dumpster fire with a hint of caramel."
Baristas at the world's largest coffee chain have also been working around the clock at their testing labs in Seattle, trying to formulate a recipe that capitalizes on the dying gasps of a broken nation laid waste by a greedy and soulless cabal of gutless turncoats, but doesn't leave a bitter aftertaste.
"We want something that announces We have a reason to celebrate without losing sight of We're still pretty fucked," said Capulus. "The current frontrunner from our drink-development team is the Anti-Americano, followed by the Grande Jury Peach Mint, the Putinberry Smoothie, the Obstructiccino, and the Salty Fake-Blonde Better Latte than Never. But we think a lot of folks might respond to a refreshing Rudy Juiceliani, served with a nutter croissant."
Starbucks expects there will be some protest from their conservative customers, who complained last year that their December cup sleeves read "Happy Holidays" instead of "Merry Christmas." The coffee chain has already begun printing this year's drink sleeves featuring their new holiday slogan, 'Tis the Treason.