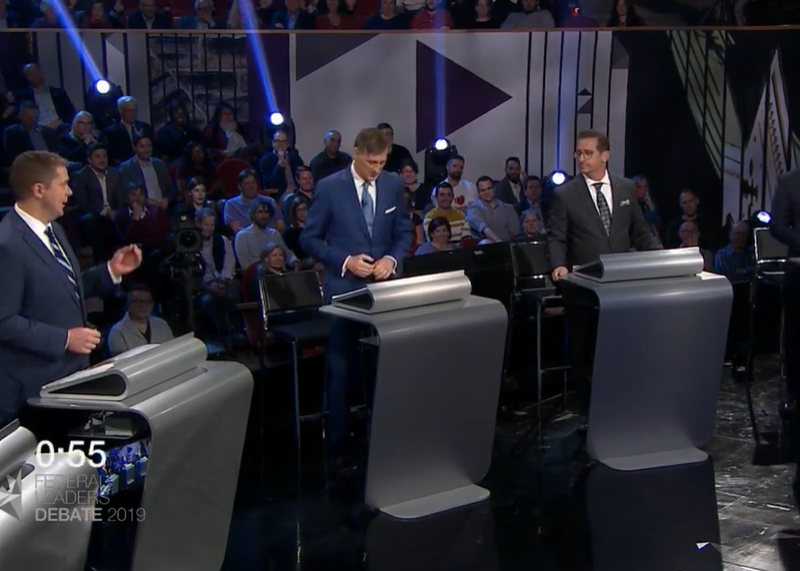 GATINEAU, QC – Canada's six party leaders took to the podiums last night to debate the most important issues facing their province in the minority language of English.
Making up 100% of the Canadian population and all of Parliament's 338 seats, Quebec and its issues were hotly debated including climate change, Bill 21, and a hypothetical pipeline that would cross the boundaries of la belle province.
Parti libéral leader Justin Trudeau tried to defend his record as he was frequently attacked with his ethical violations involving SNC-Lavalin, Canada's only engineering, procurement, and construction firm.
"A Quebecer is a Canadian," said Trudeau reaffirming his commitment to federalism. "And I will protect jobs in Quebec."
Trudeau challenged Nouveau Parti démocratique Jagmeet Singh about his position on Bill 21 asserting that he didn't say that he might do something about the discriminatory law.
During the debate, there was a passing mention of foreign relations with Ontario Premier Doug Ford and Alberta Dictator Jason Kenney during a spat between Trudeau and Parti conservateur Leader Andrew Scheer.
Meanwhile Bloc Quebecois Leader Yves-François Blanchet hosted a translation seminar on the word "seal" just so he could say the word "fuck" on live television.
While there was no clear winner of the English debate, analysts wonder if Quebec will still be the focus of the second French language debate on Thursday.