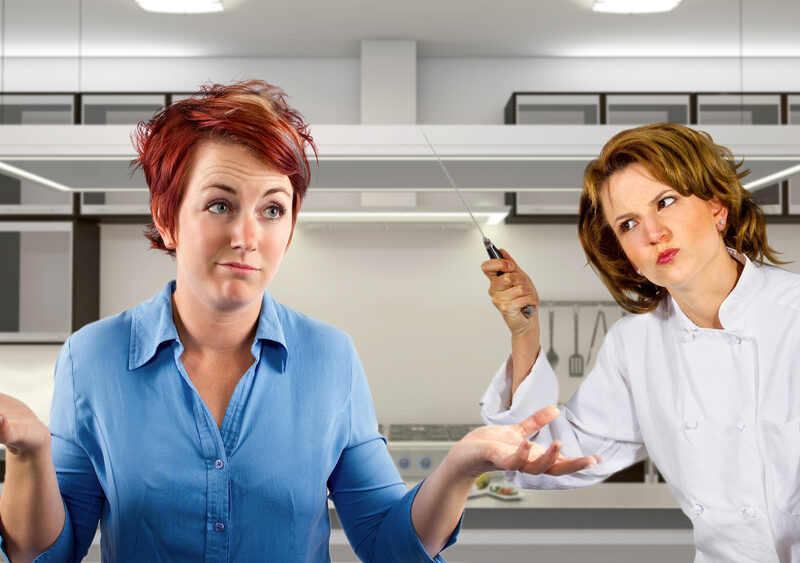 TORONTO – Margaret Jenson was left horrified yesterday after Café Rouge, the French restaurant in which she was having lunch, impertinently informed her that they would be unable to create the dish she had completely made up from scratch.
"Honestly, I have never felt so devalued as a customer," huffed the 53-year-old, angrily pulling open the Yelp app on her phone. "They actually had the nerve to tell me that they didn't have the necessary ingredients to make the fermented shark salad I had decided I wanted before I had even chosen the restaurant. And then the server asked if I wanted to look at the menu. The menu! As if that would make a difference!"
Jenson looked up from her phone to add, "I made sure to tell the general manager that I knew the owner of their company. I don't, of course, but hopefully next time I come in, they'll remember that little tidbit and make me my goddamn salad."
Jenson's server, Michael, announced that he had quit after that shift, claiming that the experience had left "a bad taste in his mouth."
"When Margaret threw her menu at me, it really made me realize how blind we were being to her needs," he explained, shaking his head. "I just can't work for an establishment that doesn't place the happiness of its guests above things like logic and reason."
Fiona Sanderson, head chef of Café Rouge and a 30-year veteran of the industry, said that the experience was an embarrassing one for the restaurant as a whole.
"I was just so appalled at my kitchen's lack of resources," she lamented, prepping one of the hundreds of fresh ingredients available in house. "I went out personally to apologize, of course, but there was so much more I wish I could have done. I had half a mind to go out and buy the missing ingredients for her myself, but I didn't know where to buy Hákari at this time of year.
"We can only hope to do better next time," the chef sighed. "I hope she doesn't leave us a bad review, but at the end of the day, we deserve it."
At press time, Café Rouge had just asked a party of 15 to leave after their server had a feeling they weren't going to tip 20 percent.