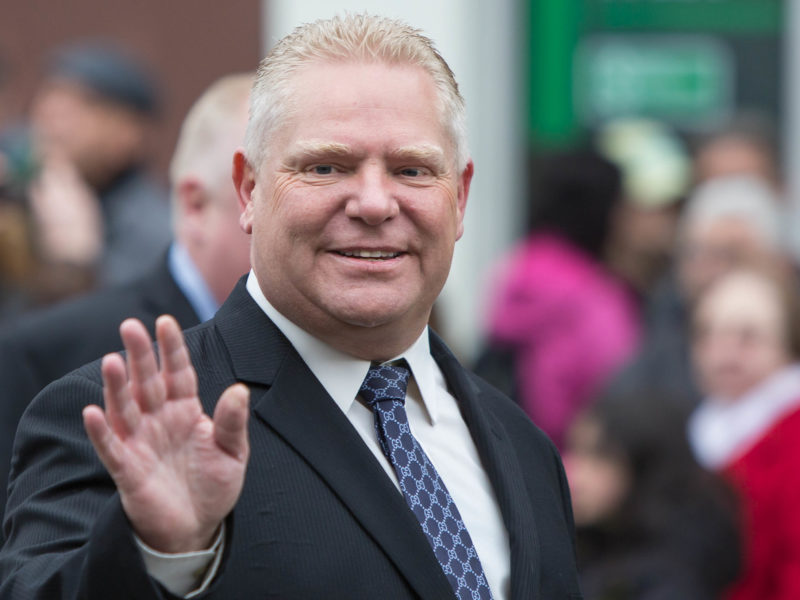 QUEEN'S PARK – During his 2018 election campaign, Ford claimed the Liberals had left him with a $15 billion deficit, now understood to be a much smaller sum of $7.8 billion, and has since promised that this number will match reality by the time he leaves office.
"I may have been a bit off in my estimate of what Ontario owes, but I am confident I can get us there if you keep letting me execute austerity measures that backfire horribly," said Ford.
Ford pointed to his recent invocation of the Notwithstanding clause to gut Toronto City Council from 47 to 25 councilors as an example. "I grievously interfered with our largest city's day-to-day operations, hoping to cut spending, and I ended up costing the city $1.4 million in extra costs. Now I just have to scale that up into the billions."
The Premier currently has several initiatives in place to guarantee he doubles Ontario's debt in the coming years. "What I'd love to do is overhaul the curriculum for all school subjects, then just revert back to the one that worked, like I did with sex education. That should cost us some cash."
He also plans to sink millions into several alternative Ontario license plate slogans to replace his unpopular "Open for Business" initiative, trying out phrases such as "We got corn, pal," and "Did I do that?"
"I'm not wasting any time here," added Ford. "Tomorrow I'm personally overseeing the demolition of a hospital that will be replaced with another, smaller hospital that costs twice as much. I'm out here on the front lines making sure we get to that 15 billion while I save taxpayers money."
Former Ontario Premier Kathleen Wynne complimented Ford's efforts to rack up a proper debt for Ontario. "I thought I knew how to blow money," said Wynne, while literally dumping sacks of cash into Lake Ontario. "But this guy makes me look like a real Scrooge McDuck."
Ford has welcomed citizen feedback on his publicly-funded website, just as soon as the $400,000 Geocities redesign is complete.