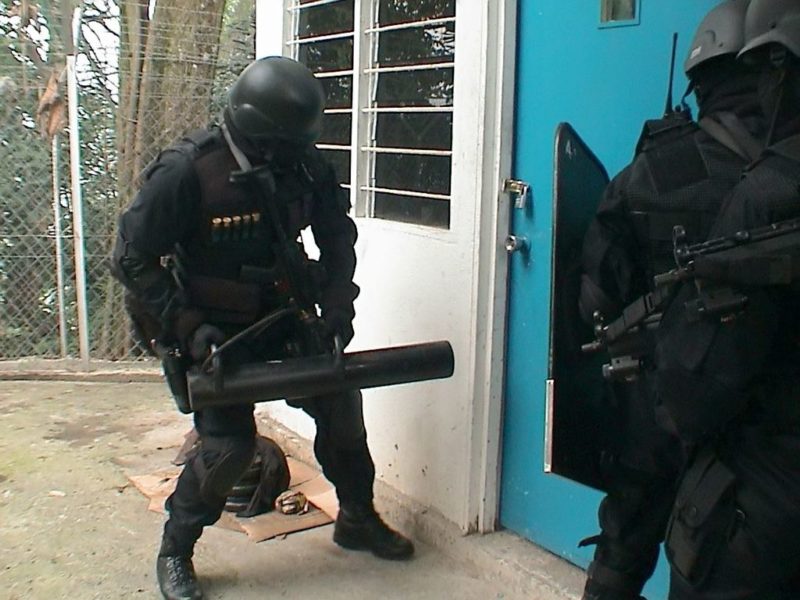 EDMONTON – An early morning raid on a vegan restaurant in downtown Edmonton has lead to the arrest of 12 suspected vegans for anti-Alberta energy activities.
The seven women and five men are accused of 68 counts of possessing climate change material with the intent to spread and 12 counts of disagreeing with the majority of Albertans.
One of the members of the cell was found constructing a protest sign with a sassy anti-oil sands slogan that cannot be released due to a court-ordered publication ban on science.
The police operation is the latest sweep for Premier Jason Kenney's public inquiry into anti-Alberta energy campaigns targeting radical environmentalists.
"These people subscribe to radical prophets like David Suzuki who just hate Alberta," said Premier Kenney showcasing the seized contraband. "Our oil executives will sleep better tonight knowing these people are behind bars."
Locals became suspicious of the group after they were not seen eating comically large Alberta beef t-bones or wearing cowboy hats unironically, which was immediately reported to the inquiry's hotline.
Meanwhile, the Premier called on his province's American/Chinese/Dutch-owned oil and gas industries to report any foreign interference from environmental groups.