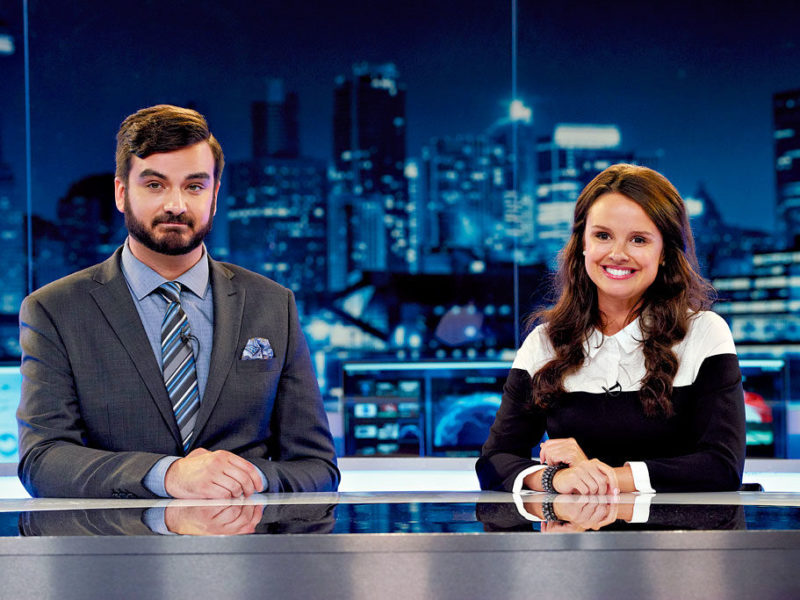 TORONTO – With its third season premiering July 23rd at 10pm on CTV, and episodes running Tuesdays at 10 throughout the summer, tv satire series The Beaverton is finally being given a chance to destroy our greatest enemy: fun summer activities.
"Sure commenting on Trump's racist tweets and Trudeau's comments on Trump's racist tweets will be fun," said Showrunner Luke Gordon Field. "But mostly we're excited to absolutely take the piss out of everything Canadians enjoy doing this time of year."
"So if you like summer, tune in on Tuesdays and watch us call you stupid for liking that," he added.
With expected headlines like "BBQ host hopes everyone enjoys nondescript meat," "Family packs 75% of all earthly possessions for trip to beach" and "Breaking: Nation's feet fucking stink," viewers will be laughing almost as much as they are questioning why this show hates summer so god damn much.
"I guess in retrospect it was a bit weird that, when we told the writers we would be on in the summer, their eyes went red and they started muttering about 'showing people who go hiking what's what,'" said Executive Producer Melissa Williamson.
Of course not all of the Beaverton will be on in the summer. There will also be an election special airing in October, just before Canada goes to the polls. The creative team is already hard at work figuring out how they can turn that special into a sick burn on camping.