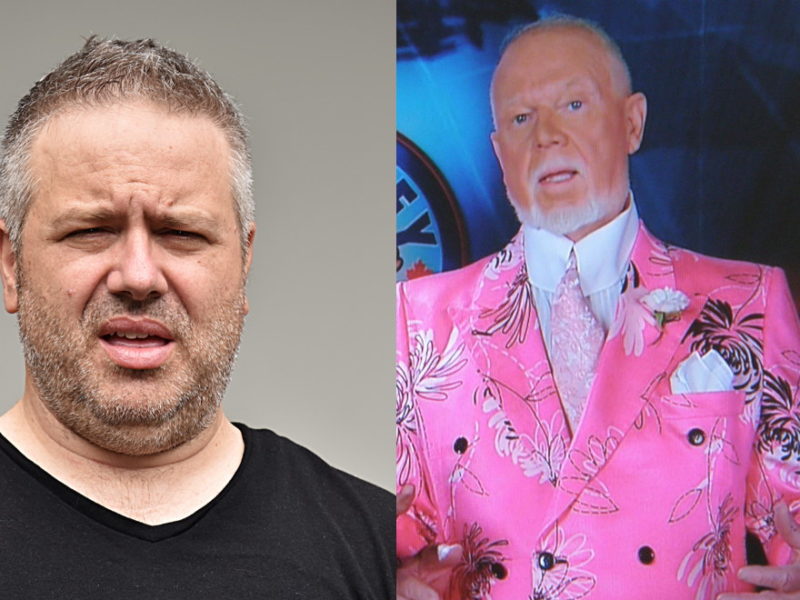 TORONTO — With Rogers Sportsnet announcing that it has terminated Don Cherry's Hockey Night In Canada contract following his recent on-air comments about immigrants, interest in the job has been noted from the nation's most obnoxious and generally all-around ignorant uncles.
Following 33 seasons of hosting "Coach's Corner", the firing of Cherry has left an opening for outspoken and boorish men, all of whom are uncles, across the country.
"Yeah, I love hockey, I love telling people how they should play hockey and I DEFINITELY DON'T LIKE HOCKEY PLAYERS WITH ANY WEIRD-SOUNDING NAMES," shouted Alan Bergeron, an uncle from Gander, Newfoundland. Like Bergeron, many similar Canadian uncles have begun flooding Rogers Sportsnet office with phonecalls and faxes, demanding that they be allowed to spew their angry and often baffling opinions live on air to the nation.
"Not only will I rant about visors. I'll go back and claim helmets and shin pads are making the league fruity," Bergeron added, before heading outside for a dart.
One particularly agitated uncle, Greg Stanhope of Airdrie, Alberta, insists that he could easily top Don Cherry's rants. "I don't mind telling anybody their business," explained Stanhope, between swigs of an unidentifiable cocktail. "Whether it's a millionaire athlete, or that time Don called most of Torontonians "left wing kooks" at Rob Ford's swearing in – I'll always shoot my mouth off in a way that'd make Grapes proud."
"Just ask my family why they don't invite me to Thanksgiving no More," Stanhope noted, while adjusting his faded "Helix World Tour '84" t-shirt.
While Don Cherry's firing has only been announced for several hours, the network has already received thousands of audition tapes, illegible handwritten letters, and several aggressively colourful fabric swatches from uncles across the nation – all of whom believe they could fill Don Cherry's outlandish blazers.
"I personally think I gots both the volume, and the ability to yell at length about topics I gots no expertise in," bellowed Sudbury uncle Trevor Livingston. "Plus, if hired, I promise to find an entirely new type of European to rant about every single week."
"Oh, you better believe I'd look good in a neon flamingo pink jacket telling Ron MacLean to shut his yuppie mouth," insisted Moose Jaw uncle Ken Kennings, in his nicotine-stained application letter. "Plus, I got several concussions myself, so I'd be happy to advocate for the league to drop all them namby-pamby rules they got against fighting. Also, where am I," Kennings added, before asking to go "sleep one off" on his nephew's bed "for a spell".
At press time, Hockey Night In Canada's Don Cherry has personally vowed to out-shout every single Canadian uncle in an effort to regain the one job he is qualified for.