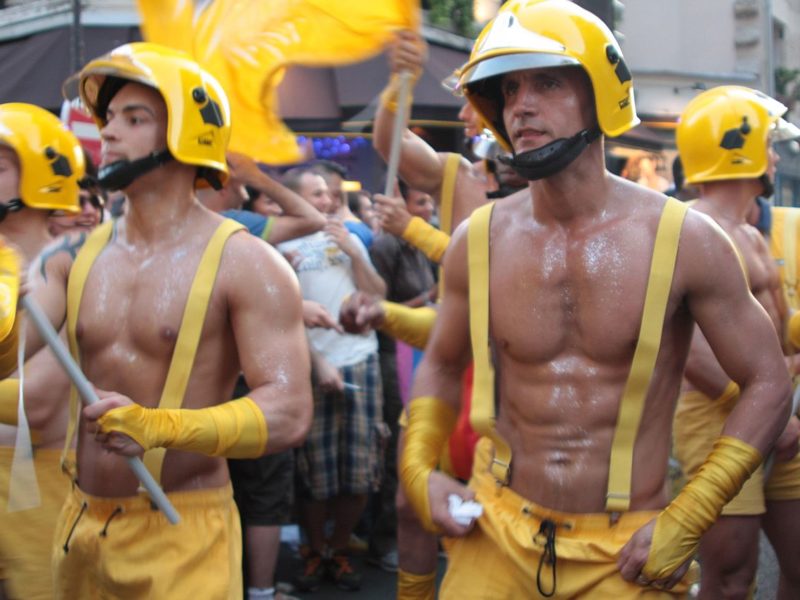 SASKATOON – Conservative Party Leader Andrew Scheer found himself unintentionally marching in a local pride parade after mistaking the celebration for a Yellow Vest demonstration.
Last week, Scheer's spokesperson confirmed that he would not be participating in any Pride events this year, but the Leader of the Opposition found himself marching with LGBTQ construction workers and firefighters donning the familiar yellow reflective garment on Saturday.
"Here are my people!" said Scheer joining a crowd of what he believed was a group of angry Western Canadians protesting the carbon tax and global migration dancing to dubstep.
"You people are so dedicated to Canadian oil, you're covered in it from head to toe!" said the impressed Conservative leader pointing to a topless man's shiny pecs.
Scheer explained he's a staunch supporter and representative of Canada's LGBT; Liquified Gas and Bitumen Tradespeople.
"We're going to build pipelines and protect our borders!" said a hand-shaking, glitter-covered Scheer to confused onlookers. "These Rainbow Flags are a perfect new addition to the symbol of our struggle…likely taken from the Book of Genesis symbolizing as God's promise to Noah that he would never flood the earth again meaning climate change will not happen."
Scheer expressed how happy he was to see such openness and enthusiasm towards what he believed was a neo-populist/petro-nationalist crowd firing water guns and handing out colourful necklaces.
"You are all so brave. We have so much work left to do, but I vow to tolerate everybody's hate-filled worldview so long as you vote for me."