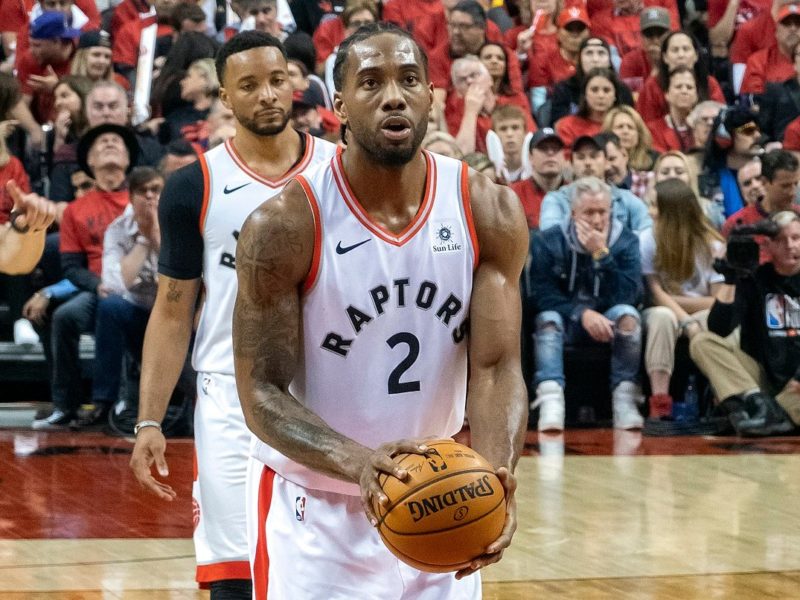 TORONTO – Early reports indicate that the Toronto Raptors have offered free agent Kawhi Leonard 500 MB on his Canadian cell phone plan if he signs with the team for another season.
"We're willing to give Kawhi a solid gold house, five GulfStream jets along with 20 Harvard educated butlers, and a generous 500 MB of data on his phone," said Raptors President Masai Ujiri.
The Raptors said they were open to many concessions to make a deal with the star including a two year contract where Drake would be paid to personally carry Leonard between games, but have yet to offer a more expensive 2 GB plan.
NBA analysts say that the Raptors are holding out to see if Leonard takes the offer or will ask for an unlimited nation-wide text and caller ID, which may exceed the salary cap.
"Keep in mind, his one year contract with the Raptors only allowed him to make calls to the US after 6 PM," said NBA analyst Kenny Smith. "And what if Kawhi forgot to switch his phone to airplane mode while he was on the road in the US? That would bankrupt the team."
"Leonard will sign if the Raptors offer him caller display," predicted fellow analyst Charles Barkely. "And they will offer at least an iPhone X. And the Bucks will win the 2020 Championship, I guarantee."
Despite swirling speculation about Leonard's free agency, the colder weather and being gouged by cell phone companies like there's no tomorrow remain as barriers to the Champion's return to Toronto.
Meanwhile, The Raptors clarified that any property that was being offered to Leonard would be located in nearby Newmarket or Aurora as no one can afford to live in Toronto.