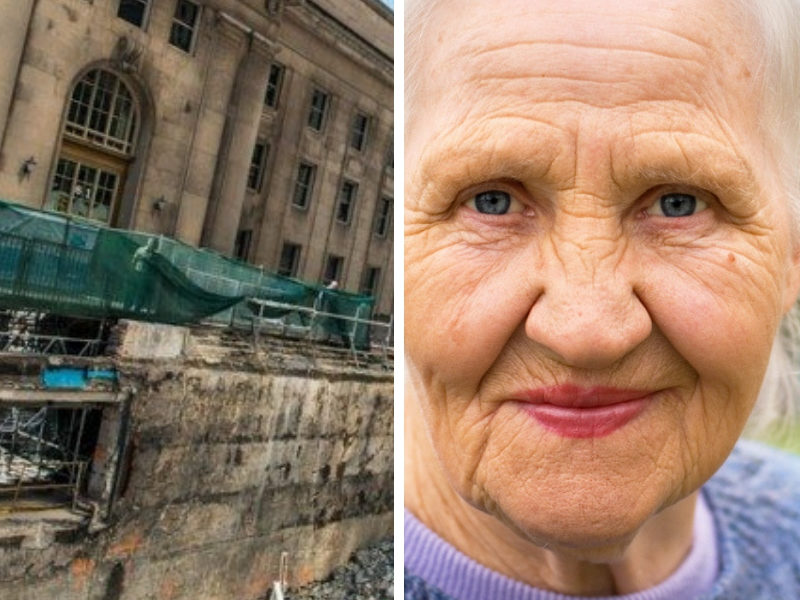 TORONTO – Florence Green, the last person in the world to travel through Toronto's Union Station before the renovation began, has died peacefully in her sleep at the age of 112.
"Our beloved Nan is gone," read a statement from her family. "To the world she was known as the last person to remember what it felt like to not have to wander through endless 'temporary' construction debris just to get to a Go Bus, but to us she was a wonderful mother, grandmother, great-grandmother and great-great-grandmother."
"So the next time you exit the subway and have to walk under that exposed pipe and asbestos in order to get to the Leafs game, we hope you will think of her."
Florence was a mere 17 years old when she jogged through the old concourse in order to catch a late night train home.
"Running past that hat store that somehow stayed open for years, I can still hear the click of my shoes on those brown tiles, the smell of McDonalds and Cinnabon in the air," she told reporters during her last interview in 2012.
"The very next day, signs went up adding that the Renovation had started, but would be over by Christmas!" she added with a rueful laugh. "How naive we all were."
At 95 years, 3 months and 18 days, the Union Station construction is the longest renovation of a single train station in history by a good 90 years. City planners assure Torontonians the wait will be worth it however, as the parts that have already been opened to the public are being hailed as "fine" by commuters.
In related news, James Brathwaite who at 23 drove on the Gardiner Expressway without being delayed by traffic, an accident or someone throwing a chair had just turned 99.