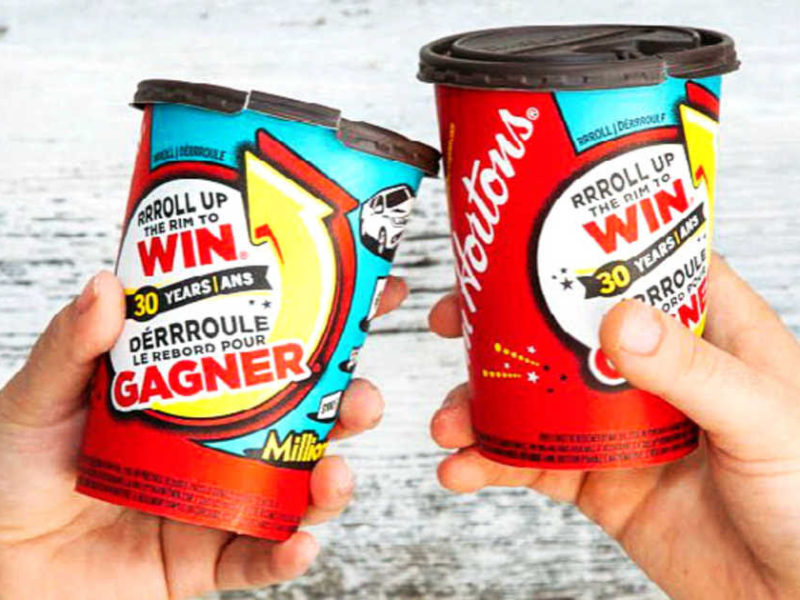 Hamilton, ON – The beloved Tim Hortons' 'Roll Up The Rim To Win' contest is back and better than ever with a prize Canadians have long been hoping for – a free coffee from one of Canada's many, vastly superior coffee houses.
"Sure I guess a Honda Civic or a jet ski would be nice," said Timmies' regular Geoffrey Stalwart. "But mostly I'm just hoping to win a cup of coffee that doesn't taste like the employee who made it hates me on a very personal level."
"Why do I keep buying coffee here? I guess I thought that as a Canadian I was legally required to for some reason," he added.
Beginning this year lucky customers who have somehow managed to finish their drink can roll up their rim for a chance to see the words 'Win/Gagnez REAL Coffee/Cafe VRAI' staring back at them.
At that point customers need only go out, buy a coffee from Starbucks, Second Cup or any independent coffee shop, and present the receipt at a Timmie's counter for a full reimbursal, along with 10 of the new Double Double Timbits that they can throw right into the garbage where they belong.
"Come on baby, come on baby, mama needs a latte where the foam is whipped into a fun shape," said Miriam Desmond as she rolled up her cup. "Goddammit, another $50 dollar Tims gift card!"
Alongside the coffee one, other new Roll Up The Rim prizes this year include a bagel that isn't either totally soaked in butter or dry as a rock, an oil barrel full of Poutine gravy, and a bathroom break for the employee of your choosing.