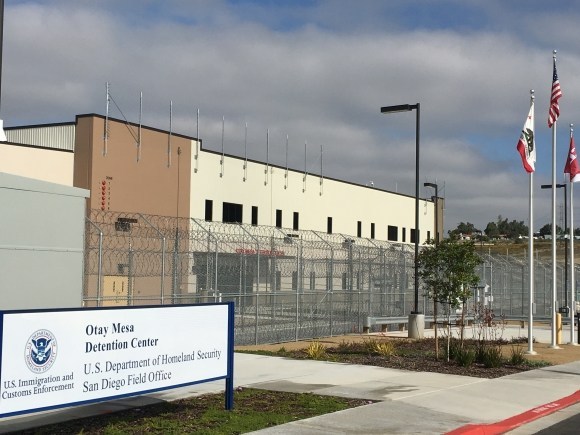 WASHINGTON, D.C. – The ongoing shutdown of the U.S. government has caused significant financial strain for the nation's border patrol agents, who still have not been compensated for their vital work of taking migrant children from their families and putting them in cages.
"Yeah, it's been pretty rough," said Customs and Border Protection (CBP) agent Dylan Newman. "We've been busting our asses to forcibly take small children from their parents and stuff them in wire mesh compartments, all for the safety of the country, and we haven't seen a paycheck since December."
"Some of us have families, you know."
The shutdown is believed to be responsible for increased reports of border agents calling in sick, compelling their fellow agents to work longer hours. Back at home, spouses of CBP employees working overtime have called the prolonged shutdown cruel and inhumane.
"Not only is [Dylan] not getting paid, but I barely see him now," said Newman's wife Aggie. "I think that the government separating border agents from their families in this way is unconscionable."
Despite the impact the shutdown has had on their agents, CBP as well as Immigration and Customs Enforcement (ICE) have assured the public that the thousands of small children currently in detention as well as all those soon-to-come are under "careful surveillance."
"There has been no interruption these weeks in the systematic detainment of minors," reads a statement by ICE. "Our agents are trained to give children irreparable physical and mental trauma even under the most challenging conditions for the agents. They continue to do it with vigor."
The ICE statement goes on to ask Democratic and Republican leaders to put aside their differences and agree on a funding bill so that the agency can plow ahead with its critical work of keeping migrants in freezer boxes.
Although several government agencies are stretched thin by the shutdown, the NSA has remained unperturbed, funding itself entirely through kompromat obtained from the nation's text messages.