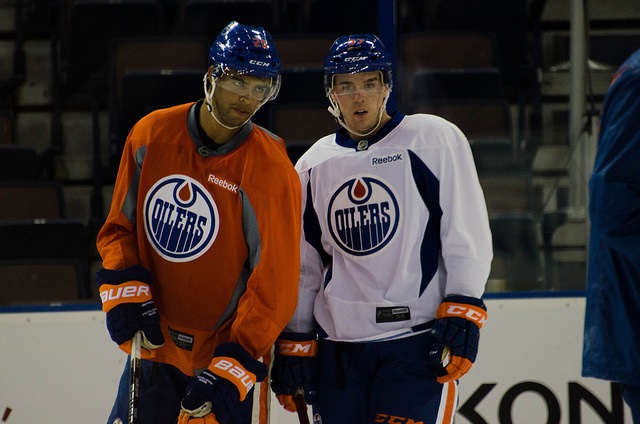 EDMONTON – Alberta Premier Rachel Notley announced that she would be cutting 8.7% of the Edmonton Oilers.
Citing the team's overall poor performance for the past two seasons, Notley said that her government needs to intervene. The Oilers have been suffering from the glut of goals and is facing an increase in competition from other teams who produce better plays for a cheaper price.
"I believe in the free market of the NHL, but our situation is desperate," said Notley at a press conference outside of Rogers Place. "This is hitting hockey fans in Alberta hard, except for Calgary fans who are loving this. "
Notley believes that the cut of players will help rebuild the team's salary cap and wait for better returns in an otherwise volatile trade market. She is hoping the move will help the Oilers return to its 2017 playoff levels.
"We've invested too much money and faith in Connor McDavid only to have our defensive pairs shit the bed every game night," added the Premier. "Players are just sitting on the bench losing their value and we need to ship them to other places."
The province is expecting the federal government to chip into the Coach Ken Hitchcock deal.