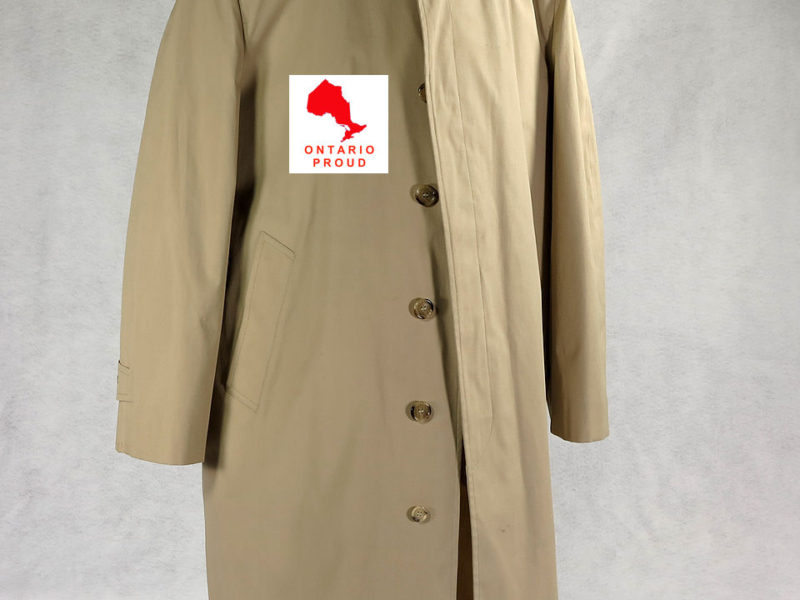 TORONTO — Despite claiming to be a user-funded organization in the 2018 election, the political action group Ontario Proud has been revealed to be 3 development firms standing on each others' shoulders in a single trenchcoat.
The 3 construction corporations that were discovered to make up the "user funded" organization included Mattamy Homes, Merit Ontario, and "Pave Over The Entire Greenbelt LLC". Ontario Proud, which spent hundreds of thousands to aid the election of Doug Ford, had claimed to receive the bulk of its funding from citizens and individuals before their trenchcoat ruse was uncovered.
"Sure, we lied about most of our funding coming from individual taxpayers," explained Ontario Proud founder Jeff Ballingall. "But that's only because if people knew we were funded by corporations who want to raid and develop public land for pennies on the dollar, we would have looked like bad guys."
"Also, in the spirit of full disclosure, the racist memes we used to attack Kathleen Wynne were also not true," Ballingall added, "But in fairness, that's kind of our whole business model."
Reached for comment, the development corporations hiding under the double XXL Ontario Proud trenchcoat were unapologetic about posing as a small-user-funded organization. While peeking his head out from behind the ill-fitting coat, Mattamy Homes CEO Peter Gilgan explained, "If you can think of a better way to skirt campaign finance laws and buy access from this government, I'd like to hear it."
At press time, Ontario Proud was busy special ordering several more extra large trench coats for Ontario's oil pipeline lobbyists.