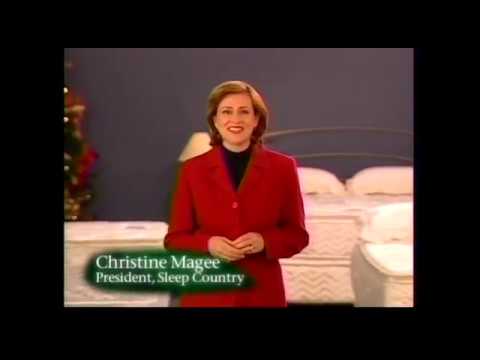 NEW YORK – In an impassioned speech to the U.N. General Assembly this week, Dozy Drowzinsson, a 56-year-old refugee from Sleep Country, criticized the mattress nation for its oppressive, anti-democratic regime. Ever since the sleepy sovereign state was established in 1994, it has been ruled unchallenged by the same president: Mississauga, Ontario-born Christine Magee.
"No decision is made inside the borders of Sleep Country," orated Dozy, brushing the pompom of his sleeping cap aside, "without the express approval and endorsement of Christine Magee. Her voice can be heard in all our radio commercials – she can be seen in all our TV spots. Cross her, and your sleep number is up."
While Sleep Country has tended to stay out of the headlines since its founding, primarily due to its quietly indispensable role as key supplier of the western world's mattresses, conditions within its borders have become more and more of a concern to human rights groups. As refugees like Dozy make their escape, stories of totalitarian abuses are getting harder to ignore:
"If a tourist walks down the aisles of Sleep Country, everything may appear normal to them," alleged Dozy, as an infectious yawn he'd started made its way around the massive Council Chamber, "but that veneer of perfection comes at too great a cost. Every year, Christine Magee rounds up all mattresses and box-springs that are living together despite not being the same colour, and she has them purged. They are never seen within the borders of sleep country again! I urge the UN Security Council not to take these matters lying down."
At the time of this writing, effects from Dozy's speech were already being felt as Casper had announced it would be closing its embassy inside Sleep Country and evacuating all workers in impossibly small and convenient boxes.